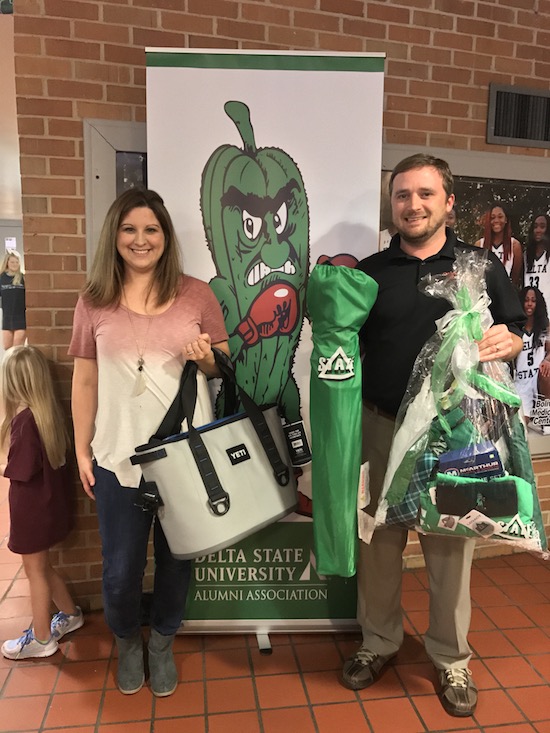 Fans and alumni 'packed the house' during Bolivar County Alumni Night at Walter Sillers Coliseum on Jan. 12.
The Delta State University Alumni Association, along with the Bolivar County Alumni Chapter, hosted the annual alumni event. The event began prior to the Lady Statesmen and Statesmen home basketball games.
All alumni who updated their information with the Alumni Association were entered into a drawing for a DSU gear prize pack or a YETI Hopper cooler. Active alumni members had their names put in the drawing twice. Jeff Lusk was the winning name drawn for the DSU gear, and Holly McKee was the winner of the YETI. The Alumni Association would like to thank everyone for attending.
The Lady Statesmen suffered their first home loss, while the Statesmen prevailed over the University of North Alabama.
To stay up to date with Alumni Association's activities, follow these social media sites: Facebook (Statesmen Graduates), Twitter (@DSU_Alumni), Tumblr (www.dsualumni.tumblr.com), LinkedIn (DSU alumni), Instagram (dsualumni) and You Tube (dsualumni1). Save the date for this year's Go Green Weekend (April 8), Pig Pickin' (Oct. 7) and Homecoming (Nov. 11).