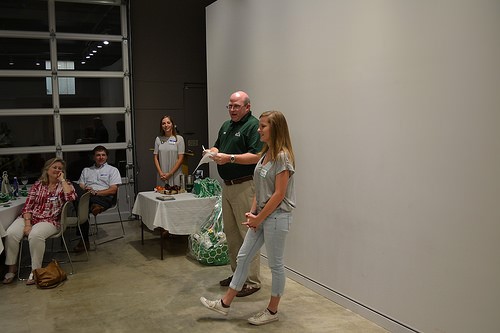 The Delta State University National Alumni Association recently hosted an event at the Museum of the Mississippi Delta in Greenwood.
This year's program featured Head Football Coach Todd Cooley; University Archivist, Emily Jones; Band Director, Dr. Erik Richards; and Jeffrey Farris, Director of Alumni Affairs. Other faculty and staff in attendance were Ann Giger, Executive Assistant to the President; Matt Jones, Senior Associate Athletic Director of Communications & Marketing; Dr. Karen Fosheim, Chair of the Department of Music; Dr. Josh Armstrong, Assistant Band Director; Diana McDowell, Admissions Recruiter; Rebekah Arant, Admissions Recruiter; Katherine Shoemaker, Admissions Recruiter; Keith Fulcher, Executive Director Alumni-Foundation; and Gary Bouse, Chief Development Officer
The program consisted of an updated from Cheryl Taylor Thornhill, Executive Director of the Museum, Delta State University Campus video, and updates from Delta State University.  President of the Leflore County Chapter Miller Arant also recognized all Delta State students in attendance and their families while encouraging alumni to make plans to visit campus this fall.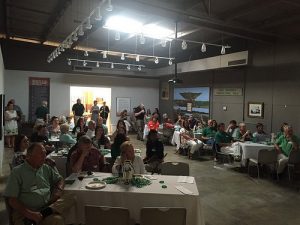 Over 50 alumni and friends attended the event as well as students who are now enrolled at Delta State University for the Fall Semester.
To view photos from the LeFlore County Alumni Chapter meeting, Click Here. (https://www.flickr.com/photos/dsualumni/albums/72157671333752131)
To stay up to date on the Alumni Association's activities, follow these social media sites: Facebook (Statesmen Graduates), Twitter (@DSU_Alumni), Tumblr (http://www.dsualumni.tumblr.com), LinkedIn (DSU alumni), Instagram (dsualumni) and You Tube (dsualumni1). Save the date for Pig Pickin' (Sept. 24) and Homecoming (Oct. 15).