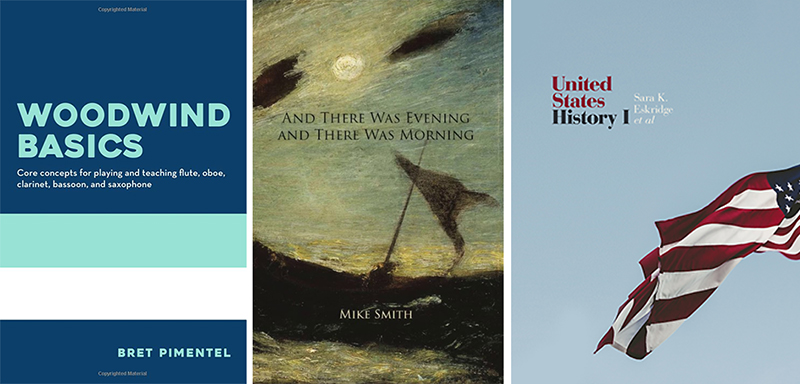 Delta State University Provost Dr. Charles McAdams invites the public to a faculty book signing and celebration Oct. 11 at 3 p.m. in the Student Union room 302A.
Faculty to be recognized include Dr. Brent Pimentel, Mike Smith and Andrew Wegmann.
McAdams started the recognition program in the spring of 2015 to recognize faculty authors from the previous academic year. The first recipient of this recognition was Dr. Ethan Schmidt for his book, "The Divided Dominion: Social Conflict and Indian Hatred in Early Virginia."
"Publication of a book represents a milestone in an academic's career," said McAdams. "Writing and publishing a book takes a considerable amount of time and effort. Celebrating this achievement is a way to recognize faculty for this work and achievement, and it sends a message to students that scholarship in one's chosen field is valued. All research conducted by faculty demonstrates for our students what it means to be engaged in our discipline, and it underscores the expertise of our outstanding faculty."
Pimentel, associate professor of music, published "Woodwind Basics: Core Concepts for Playing and Teaching Flute, Oboe, Clarinet, Bassoon, and Saxophone." The book is a fresh, no-nonsense approach to woodwind technique. It outlines the principles common to playing all of the woodwind instruments and explains their application to each one.
Mike Smith, associate professor of English, published "And There Was Evening and There Was Morning." The work tracks the loss of Smith's first wife to cancer after the birth of their second child, offering a portrait of marriage, family and tragedy. In honest and at times darkly comic terms, Smith documents the strange set of coincidences between his first wife's illness and his stepdaughter's similar battle the year his second marriage began, and examines blended families, remarriage, helping children find ways to cope with the loss of a parent, and the influence of spirituality upon loss.
Andrew Wegmann, assistant professor of history, published "U.S. History: A Top Hat Interactive Text." The work is the first and only full-length, truly interactive textbook on the market. It combines a detailed, peer-reviewed narrative history of the United States with interactive maps, videos, images and review questions based on Bloom's Taxonomy. It provides students different ways to engage the material, all of which was written using the most up-to-date scholarship as well as original research. As a result, the book exposes students to active and evolving scholarship in a form that targets understanding rather than memorization.
Follow all Delta State news at www.deltastate.edu.