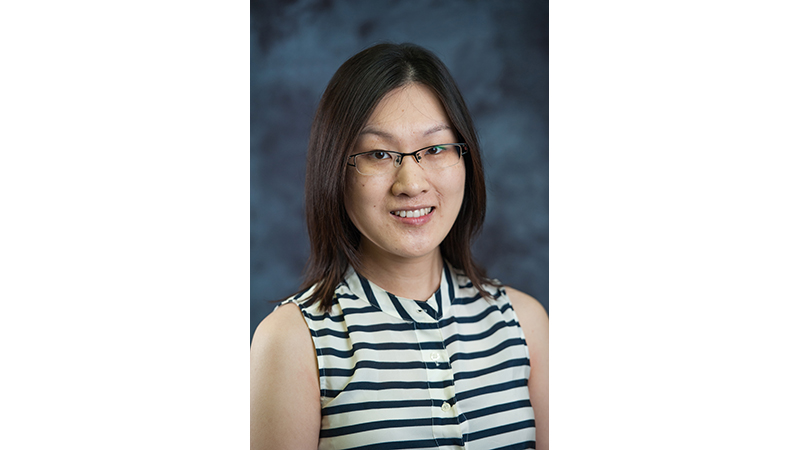 Delta State University's newest faculty member in the Department of Biological Sciences has hit the ground running with $50,000 Research Development Grant funded by Mississippi IDeA Networks of Biomedical Research Excellence (INBRE).
A graduate of Iowa State University, Dr. Dafang Faith Wang brings a wealth of knowledge, a background of research and a love of teaching to Delta State University.
"Thanks to Mississippi INBRE funding [Wang] will continue her research on epigenetic silencing in maize here at Delta State, providing an opportunity for our students to learn the most up-to-date techniques in genetics, molecular biology and bioinformatics," said Dr. Ellen Green, chair and associate professor of biology in the Department of Biological Sciences at Delta State.
Mississippi INBRE Research Development Grants are designed to support innovative basic or translational biomedical research. The grant will allow Wang to build effective lab space, continue her research and train students.
"Wang is a bright and promising scientist that adds to our pool of biomedical researchers in Mississippi," said Dr. Mohamed Elasri, director of Mississippi INBRE. "This has been a great instance of our partnership between Mississippi INBRE and DSU. The overall goal of this partnership is to improve the competitiveness of Mississippi in health-related research."
In only her second semester of teaching, she has taken on three courses, general biology, genetics and plant physiology. Her background and continued research will allow her to train students to work at the cutting edge of science.
"I love to teach and to communicate with students," said Wang. "I get excited when I see the students understand the concept and solve a problem. That is my biggest motivation."
Mississippi INBRE is a statewide program that is supported by an award from the National Institute of General Medical Sciences. Its mission is to enhance the biomedical foundation in Mississippi and to reach out to Mississippians in order to improve health throughout the state.
Mississippi INBRE seeks to engage talented researchers and students in biomedical research projects that will increase the state's research competitiveness as well as impact the health of citizens of Mississippi.
For more information about Mississippi INBRE, visit msinbre.org.
Learn more about biology opportunities at Delta State at http://www.deltastate.edu/artsandsciences/biological-sciences.