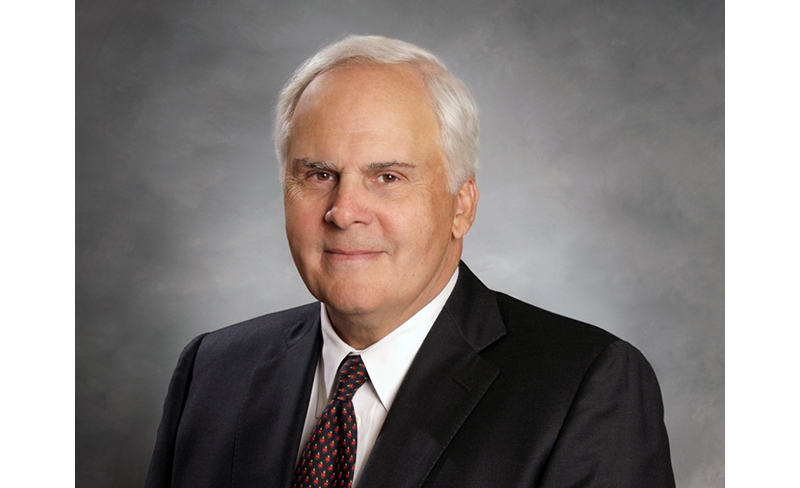 The Delta State University Colloquia Distinguished Speakers Lecture Series continues this semester featuring Frederick W. Smith, the founder, chairman and CEO of FedEx, originally known as Federal Express.
Smith's speech, titled "Airplanes, Robots, and Digging with Spoons: Innovation at FedEx," will begin at 6 p.m. on March 21 in the Jobe Auditorium on campus.
Smith, a native of Marks, Mississippi, left the South in 1962 to enter the prestigious Yale University. At Yale, he wrote a paper for an economics class outlining overnight delivery service in a computer information age — and thus began his early ideas for FedEx.
After graduation, Smith was commissioned in the U.S. Marine Corps, serving for three years (1966-1969) as a platoon leader and a forward air controller. As a Marine, Smith had the opportunity to observe the military's logistics system firsthand. He served two tours of duty in Vietnam, flying with pilots on over 200 combat missions. He was honorably discharged in 1969 with the rank of Captain, having received the Silver Star, the Bronze Star and two Purple Hearts.
In 1970, Smith purchased the controlling interest in an aircraft maintenance company, Ark Aviation Sales, and by 1971, turned its focus to trading used jets. On June 18, 1971, Smith founded Federal Express with his $4 million inheritance and raised $91 million in venture capital.
With the creation of Federal Express, Smith not only offered an alternative to the mail, and more traditional and slower delivery services, but he also created an industry that almost single-handedly changed the way business was conducted. In the process, Smith's company became the first American business to earn $10 billion in profits.
Along with his endless guidance at FedEx, Smith has served on the boards of several large public companies, as well as the St. Jude Children's Research Hospital and Mayo Foundation boards. He was formerly chairman of the Board of Governors for the International Air Transport Association and the U.S. Air Transport Association.
In addition, Smith is also a co-owner of the Washington Redskins National Football League team.
Delta State President William N. LaForge established the Colloquia program when taking office in 2013. The platform is an ongoing series of top-flight lectures and addresses featuring prominent speakers. William F. Winter, former Mississippi governor, was honored as the first speaker in 2013.
LaForge said the Distinguished Speakers Lecture Series is another commitment to bringing excellence to Delta State.
"The university colloquia program gives our institution a chance to hear from and engage with experts from a wide array of professions and interests," said LaForge. "It especially allows our students and faculty to rub elbows with professionals and resources we sometimes have the rare opportunity to engage. Great universities have great programs, and this is one."
Those unable to attend the event can view the live stream speech online through the university's official LiveStream channel: https://livestream.com/DeltaStateUniversity.
Learn more about the series at www.deltastate.edu/president/colloquia.