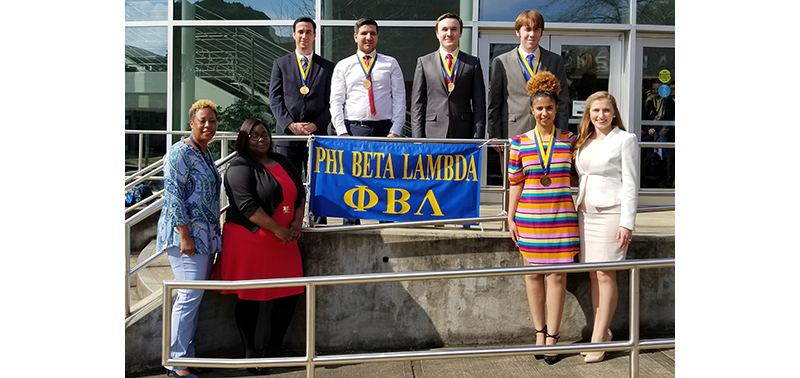 Seven Delta State University students competed at the 2018 Phi Beta Lambda Leadership Conference in Columbus, Mississippi from February 21-23 on the campus of Mississippi University for Women.
Marwa Cherraf, Ben Dodd, Abu Hajizada, Adam Hamilton, Rebecca Hamilton, Glenda Johnson, and Craig Lyons competed in various business affiliated topics such as business decision making, computer concepts and job interviews.
The competitions included team and individual based examinations and performances. Fifteen colleges and universities were represented from across the state with approximately 160 students participating in the events.
The top three winners in each category advance to the National Leadership Conference in Baltimore, Maryland from June 23-26. Delta State received three first place, two second place, one third place, and two fourth place awards.
"We at the College of Business and Aviation are very proud of our students for competing so well at the conference," said Dr. Tomeka Harbin, PBL advisor. "As faculty members, we often wonder if what we're teaching in the classroom is being retained by students. The results of this competition indicate that students are learning and retaining information and are able to display their knowledge under pressure. The students are excited to compete on the national level in June and looking forward to representing Delta State University."
PBL is a dynamic organization of young people preparing for success as leaders in business, government and communities. Their mission is to bring business and education together in a positive working relationship through innovative leadership and career development programs.
For more information about opportunities in Delta State's College of Business and Aviation, visit http://www.deltastate.edu/college-of-business.