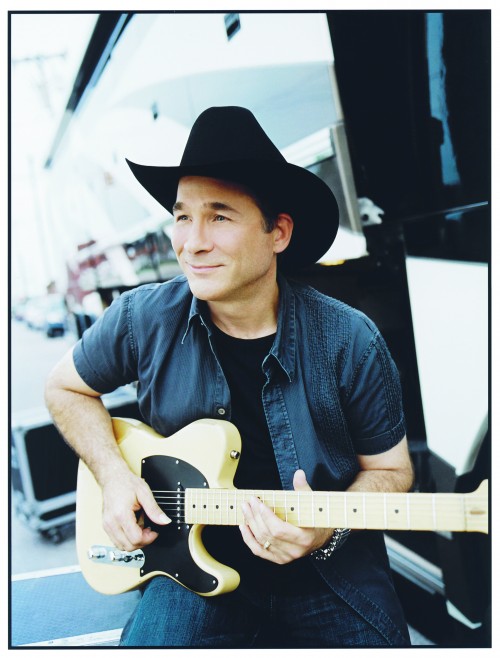 Bologna Performing Arts Center is excited to announce that country music superstar Clint Black will be performing on stage Sept. 11 at 7:30 p.m.
Clint Black has long been heralded as one of country music's brightest stars, inspiring a returnto the more traditional sounds of the genre. To date, Black has written, recorded and released more than 100 songs — a benchmark in any artist's career — and sold more than 20 million albums worldwide.
"A Better Man," Black's first single, was released early in 1989, and it quickly became a number one hit — making Black the first new male country artist to have a number one song with his debut single in 15 years. Black became an immediate country music sensation with the release
of his debut album, Killin' Time, which went gold within six months and spawned four other hit singles, including the number ones "Killin' Time," "Nobody's Home," and "Walkin' Away."
At the end of 1989, he won the Country Music Association's (CMA) Horizon Award, as well as the CMA's Best Male Vocalist Award. He also won Best Album, Best Single, Best Male Vocalist, and Best New Male Vocalist awards from the Academy of Country Music. By the end of 1990, Killin'
Time sold over two million copies in America and the album has now earned a place on CMT's list of the 100 Greatest Albums in Country Music.
As of today, Black has recorded nearly two dozen #1 hit singles, and almost as many Top 5 and Top 10 hits — all of them his original compositions, which is itself a notable rarity in popular music.
You don't want to miss a night filled with guitar picking and high rhythms and steady beats that will keep you singing and dancing all night long.
For tickets, please stop by or call the Ticket Office between the hours of 10 a.m. to 5 p.m. at 662-846-4626 or you may purchase tickets online at www.bolognapac.com. An Evening with Clint Black is sponsored by Planters Bank.