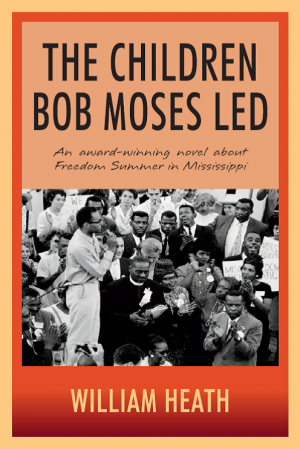 The Roberts-LaForge Library and the Division of Social Sciences and History at Delta State University are sponsoring "Book Talk with William Heath: The Children Bob Moses Led," in celebration of National Library Week.
The event will be held April 15 from 7-8:30 p.m. in the Lucy Somerville Howorth Room, located at the Charles W. Capps, Jr. Archives & Museum on campus.
"The Roberts-LaForge Library is delighted to have William Heath join us for National Library Week," said Nacole Adams, assistant professor of library services. "His book, 'The Children Bob Moses Led,' is a fascinating story that needed to be told — and Bill does an excellent job doing so."
Heath will discuss and read lines from his award winning book and will also hold a book signing following his discussion.
Great reviews about "The Children Bob Moses Led" have been made by several sources. According to the publisher Small Press,"The blend of fact and fiction is so brilliantly written, the reader is completely absorbed into the unfolding drama. In a masterfully told manner, William Heath brings alive a disturbing piece of our history."
Publishers Weekly news magazine stated, "The large cast of characters gives voice to the complexity of the era's issues, and Heath's clear chronicle of this poignant moment in our nation's recent past is often compelling."
For more information about the event, contact Adams at nadams@deltastate.edu or 662-846-4455.