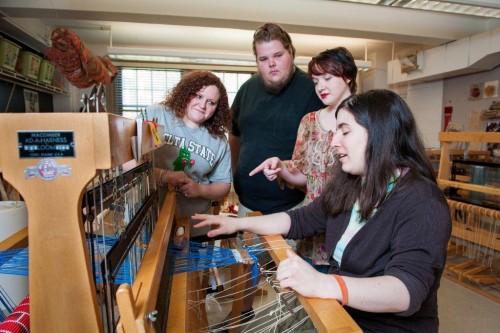 Delta State's art students are preparing for the annual student art exhibit that will open with a reception and awards announcement on April 6 from 2-4 p.m. in the Wright Art Center Gallery on campus.
Art students will show paintings, sculptures, fibers, ceramics, drawings, videos, photography and graphic design that was produced during the past year in their courses. The exhibit, juried by Oxford artist Milly West, will be on display from April 6 to May 2.
The opening reception is free, and campus and community attendance is encouraged. Regular gallery hours are 8 a.m. to 8:30 p.m. Monday through Thursday and 8 a.m. to 3:30 p.m. on Friday. For more information, please call 662-846-4720.