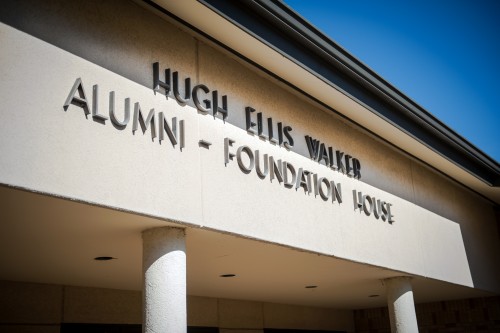 The Delta State University Alumni Association invites all alumni and friends of the university to the Panola/Tate Alumni Chapter meeting on Jan. 30 at the South Panola High School library in Batesville. The social will begin at 6 p.m. followed by dinner and updates from campus, along with special guest President William N. LaForge.
"The Alumni Office is excited about the revitalization of the Panola/Tate Alumni Chapter," said Jeffrey Farris, director of Alumni Affairs. "We have a great group of alumni from the area who are very passionate about Delta State."
The planning committee consists of Ashley Lewis Drumheller, Jayme Jones, Jennifer Whitaker, Emily Bright, Rachel Bright, Josh and Sandra Lynn Bright, Jennifer Addy, Emily Cochran, Keith Shaffer, Melissa Stone Farris, Christy Burnett and Kathy Land Elmore.
Prospective high school and transfer students from the area are encouraged to attend, and current Delta State students will also be in attendance.
Tickets are $12 for one person and $20 for two people and can be purchased at the door or pre-purchased by contacting the Delta State Alumni Association office at 662-846-4660 or www.deltastategiving.org/alumniassociation/panolacountychaptermeeting. Dinner will be catered by Simply Sullivant.
Join the event on Facebook, Panola/Tate County Alumni Chapter Annual Meeting. To stay up to date on the Alumni Association's activities, follow these social media sites: Facebook (Statesmen Graduates), Twitter (@DSU_Alumni), Tumblr (www.dsualumni.tumblr.com), LinkedIn (DSU alumni), Instagram (dsualumni) and You Tube (dsualumni1).