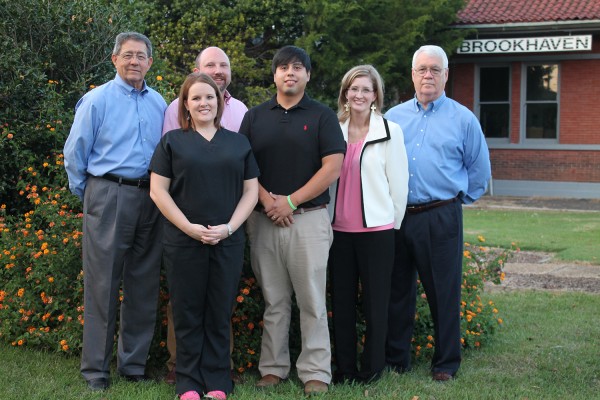 The Delta State University Alumni Association invites all alumni and friends of the university to the annual Delta State University Alumni South Central Mississippi Chapter Meeting. The meeting will be held Nov. 12 at the State Bank "State Room" in Brookhaven. The social will begin at 6 p.m. followed by dinner and updates from campus and special guest President William N. LaForge. At this year's event, the chapter will recognize all Life Members of the Alumni Association.
"The Planning Committee for the South Central Mississippi Alumni Chapter is very excited to have our new university President, Bill LaForge, scheduled to attend our meeting," said Bradley Smith, past president of the South Central Miss. Chapter. "We hope that all area Delta State alumni and friends of Delta State, as well as prospective students, will make plans to attend and take this opportunity to visit with our new President."
The chapter includes, but is not limited to Copiah, Lawrence, Amite, Pike, Lincoln, Walthall and Franklin counties. All area alumni and friends of Delta State are invited to attend. Prospective high school and transfer students from the area are also encouraged to attend.
"Each year, the South Central Mississippi Alumni Chapter has an excellent crowd of Delta State alumni and friends," said Jordan Thomas, assistant director of Alumni Affairs. "Thanks to the hard work of our planning committee, we are looking forward to another great event."
Tickets are $15 and can be purchased at the door or pre-purchased by contacting the Delta State Alumni Association office at 662-846-4660 or alumni@deltastate.edu. Dinner will be catered by Annie P. Goodies. Join the event on Facebook, DSU Alumni-South Central MS Chapter Annual Meeting. To stay up to date on the Alumni Association's activities, follow these social media sites: Facebook (Statesmen Graduates), Twitter (@DSU_Alumni), Tumblr (www.dsualumni.tumblr.com), LinkedIn (DSU alumni), and You Tube (dsualumni1).