Delta Center Recruits Delta State University Supporter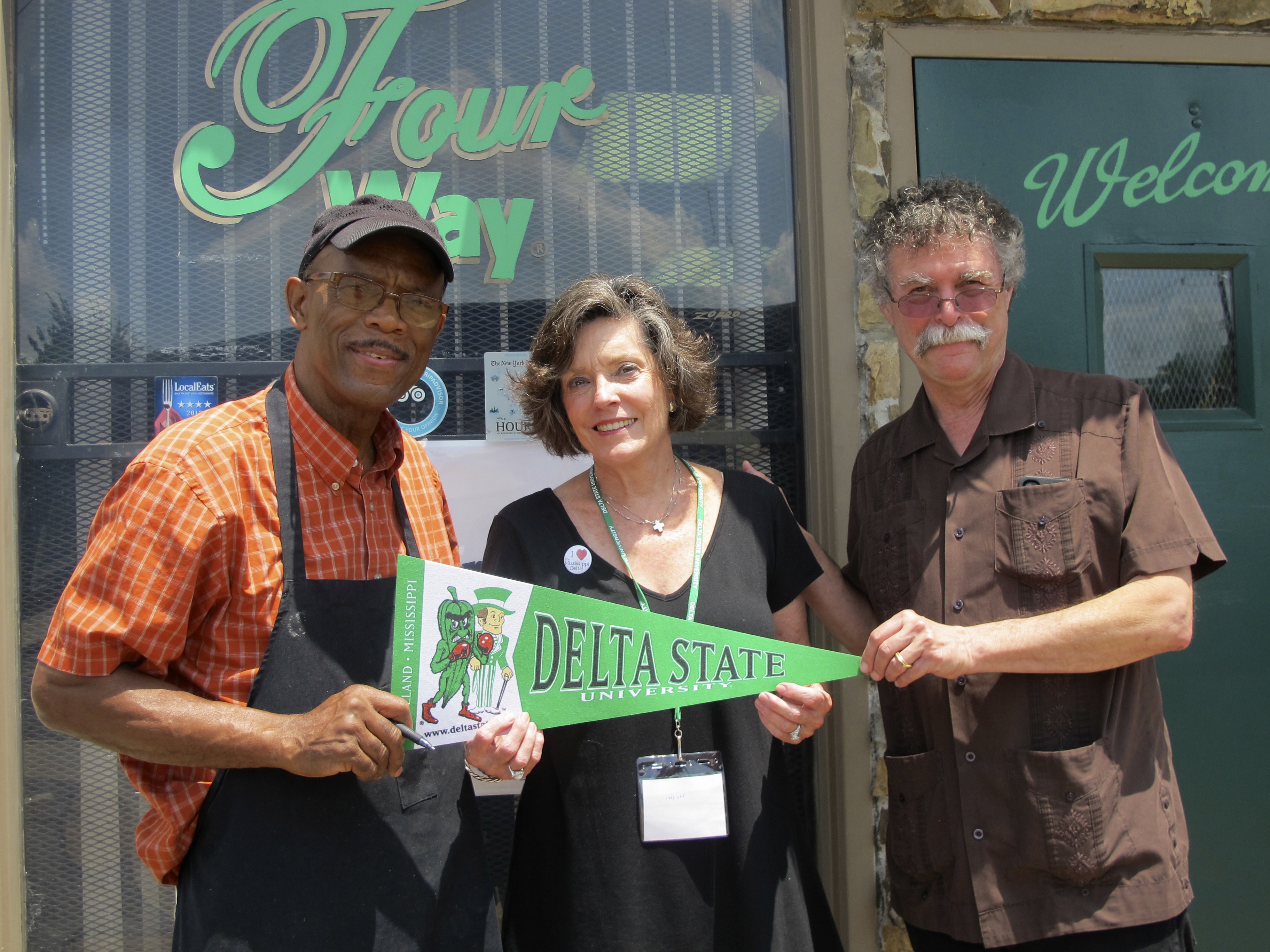 The Delta Center for Culture and Learning recently ended a week-long workshop with a trip to Memphis. The 40 scholars who participated in the "The Most Southern Place on Earth: Music, History and Culture of the Mississippi Delta" workshop visited the Cotton Museum, the Stax Museum of American Soul Music, and the National Civil Rights Museum before watching the famous ducks walk in the lobby of the Peabody Hotel. Lunch was provided by the Four Way Grill, a favorite soul food haunt of Martin Luther King, boxing promoter Don King, B. B. King, Aretha Franklin, Elvis Presley, and Little Milton Campbell, all of whom have their pictures hanging in the restaurant.
Founded in 1946, the Four Way is now operated by Willie Bates, a native of Shaw, Mississippi, who moved to Memphis as a boy. Bates said he was proud to receive a Delta State University pennant and would display it alongside his photos of famous patrons.