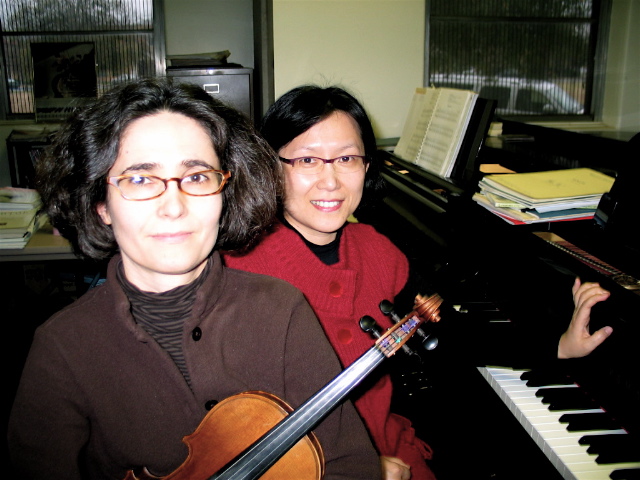 The Delta State University Department of Music will present violinist Anne-Gaëlle Ravetto, and pianist Dr. Jung-Won Shin in a faculty recital on Tuesday, March 5 at 7:30 p.m. in the Recital Hall of the Bologna Performing Arts Center.
The concert, entitled "A la tzigane: Gypsy Flavors" will feature works by Schubert, Brahms, Kanka and Ravel.
Ravetto is an adjunct faculty member of the Delta State University Department of Music, and serves as a collaborative artist and maintains a private teaching studio.
Shin is Associate Professor of Music at Delta State University. She has appeared in concerts in the U.S., Korea, and Canada, performing piano solo and duo works, instrumental chamber works, collaborative vocal works, and choral music.
The recital is free and open to the public. For more information, contact the Department of Music at (662) 846-4615.