Delta State University and Delta Aquatics Club host state swim meet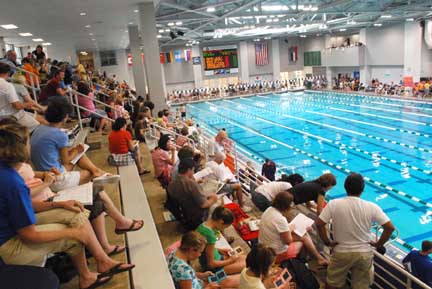 The Aquatics Center at Delta State University is filled with swimmers, friends and family attending the 2008 Mississippi Swimming Long Course State Championship. Thirteen swim clubs from across the state with about 460 swimmers are participating in the 4-day championship meet, held July 17-20.
Delta State Director of Aquatics Ronnie Mayers estimates between 1800-2000 people visited Delta State and Cleveland due to the swimming championship.