We Are Stars & Summer Skies
June 4, 2022 @ 2:00 pm

-

3:00 pm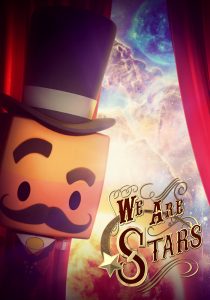 This event will include a double feature: first we'll learn about constellations and planets visible in the summer skies, then we'll watch the planetarium film We Are Stars. This will be the last public show for the spring/summer series.
We Are Stars: Where did it all come from? From the Big Bang to the theory of evolution, come learn science's current understanding of how everything in the universe, including us, originated. Explore the secrets of our cosmic chemistry, and our explosive origins. Connect life on Earth to the evolution of the universe by following the formation of hydrogen atoms to the synthesis of carbon, and the molecules for life.  Narrated by Andy Serkis; music by Rhian Sheehan. We Are Stars is an animated film suitable for all ages.
Ticket Pricing
Adults: $5.00
Children: $3.00 (under the age of 12 who require a seat)
Okra Card: $3.00 (Students, faculty and staff with valid DSU ID)
Tickets sold at the door. Cash or check only. Make check payable to Delta State University.
If you would like to reserve a seat in advance, please send us a message through our 'Contact Us' form. No admittance will be available after the show's scheduled start time.