To the Moon & Worlds Beyond! – About the Artemis Mission and Lunar Science
November 3, 2022 @ 6:30 pm

-

7:30 pm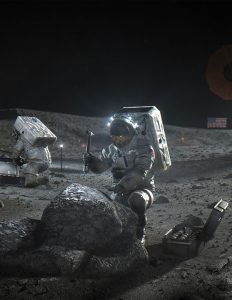 This event will include a double feature! First we'll have a live discussion about the upcoming lunar eclipse on November 8 and NASA's Artemis mission to the Moon. We'll close by watching the planetarium film To Worlds Beyond.
To Worlds Beyond: From the fiery surface of the Sun to moons and the icy realm of comets, travel to worlds with enormous volcanoes, vast canyons, dazzling rings, and storms that would swallow the Earth.
Ticket Price
$3.00 for Everyone!
Tickets sold at the door. Cash or check only. Make check payable to Delta State University
If you would like to reserve a seat in advance, please send us a message through our 'Contact Us' form. No admittance will be available after the show's scheduled start time.
Please use our external entrance off 4th Avenue.