The Band Perry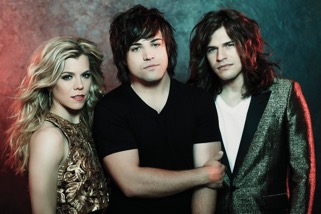 The Band Perry, GRAMMY-winning country artists, are rescheduled to play June 29 at McCool Stadium on Delta State's campus at 7:30 p.m.
The concert, originally set for April 9, is brought to campus by a partnership between the artists, GRAMMY Museum© Mississippi and Bolivar Medical Center. It was postponed due to severe weather conditions and for the safety and security of concertgoers.
Reprinted tickets for the new date will be reissued in the same format that they were originally purchased. Patrons who purchased tickets to be delivered via mail will receive their new tickets in the mail by mid-May at the original mailing address provided at the time of purchase. Patrons who purchased tickets at the door at the Bologna Performing Arts Center Ticket Office will need to bring their original tickets and a photo ID to the BPAC Ticket Office starting May 11 to pick up the new tickets. Patrons who elected to put their tickets in will call, either online or over the phone, will have their tickets reprinted and placed back in will call. The BPAC ticket office is open Monday-Friday from 10:00 a.m. to 5:00 p.m. to assist ticket buyers as needed. The GRAMMY Museum® Mississippi and the Bologna Performing Arts Center are not responsible for tickets purchased from a third-party vendor.
All proceeds from the concert will benefit the construction of GRAMMY Museum© Mississippi. GMM is owned and operated by the Cleveland Music Foundation, 501C3non-profit. Any donations are tax deductible and sponsorship opportunities are still available.
For more information, please visit GRAMMY Museum Mississippi on Facebook.