A Campus Conversation about Race, Identity, Difference, & Ethnicity
March 4, 2014 @ 5:30 pm

-

7:30 pm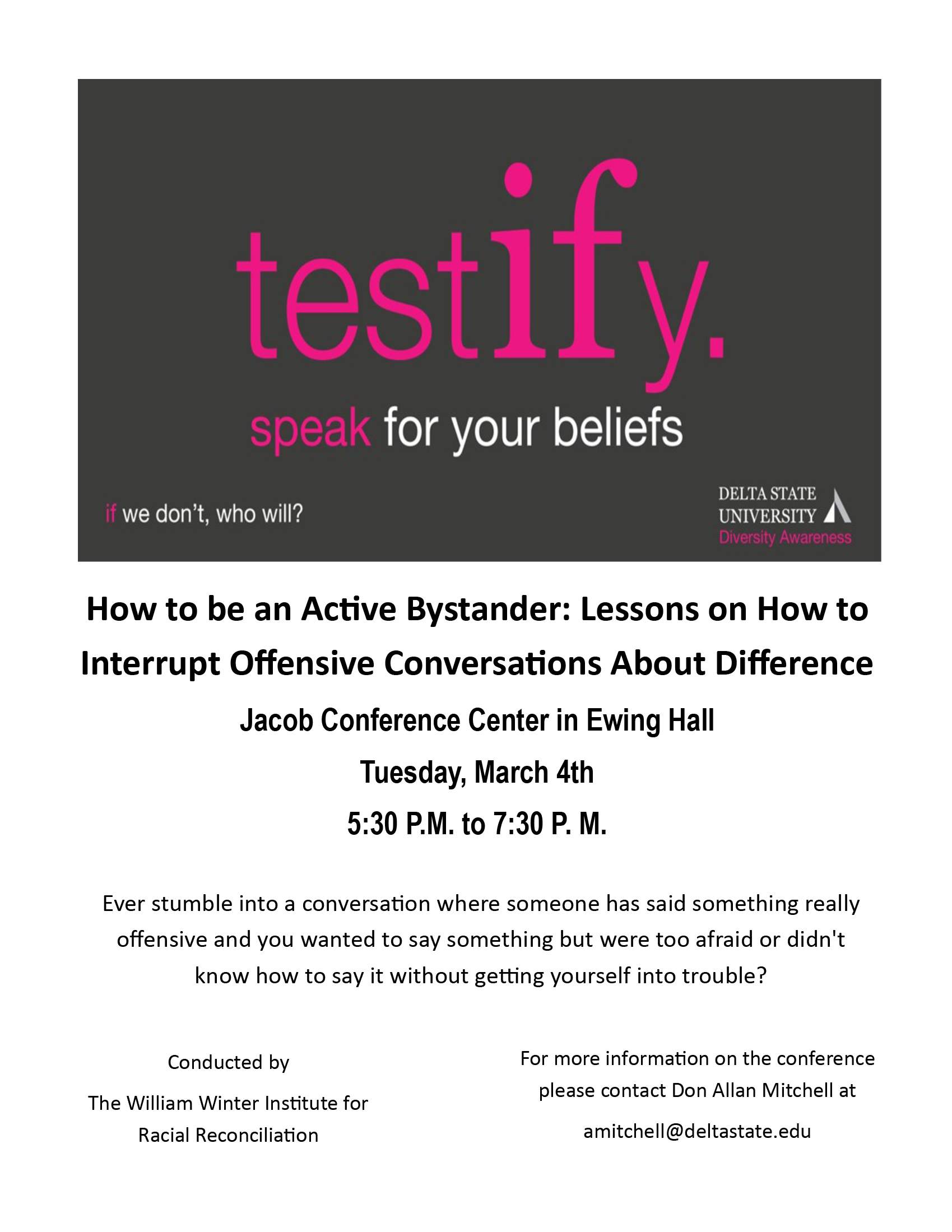 Ever stumble into a conversation where someone has said something really offensive and you wanted to say something but were too afraid or didn't know how to say it without getting yourself into trouble?
If so, JOIN US as The William Winter Institute for Racial Reconciliation presents their workshop, How to be an "Active Bystander: Lessons on How to Interrupt Offensive Conversations About Difference," on Tuesday, March 4th from 5:30 to 7:30 P.M. The workshop will be held in the Jacob Conference Center in Ewing Hall.
This workshop equips participants with the basic skills to interrupt or change the direction of a troublesome conversation. Participants will learn strategies and tactics to gently change the tenor of the conversation, protect potentially injured parties, and to compassionately explain why that conversational thread was problematic.
For more information, contact Don Allan Mitchell at amitchell@deltastate.edu.