Emmett Till Exhibit Information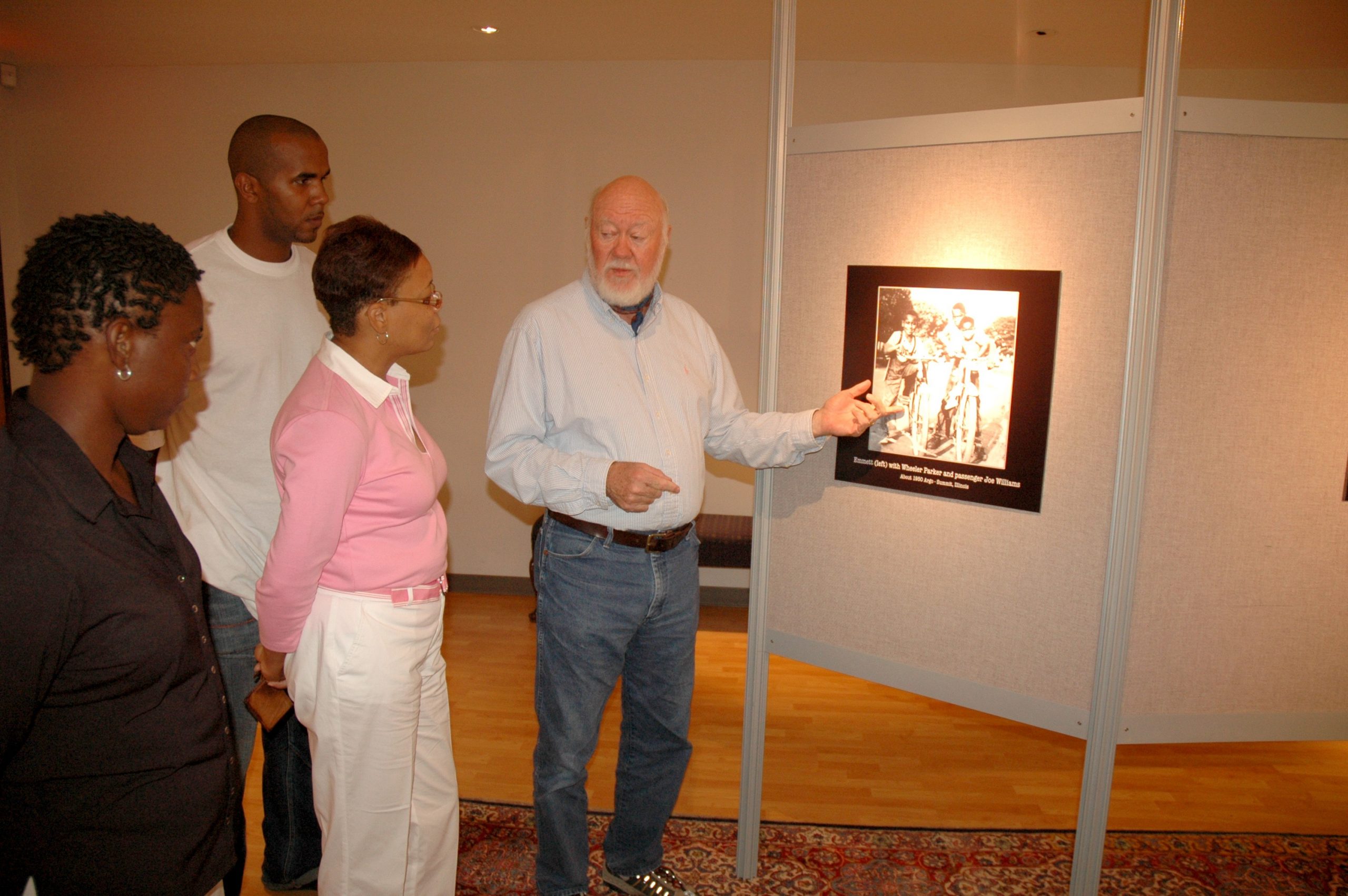 The original Emmett Till exhibit developed from an oral history project conducted by Dr. Henry Outlaw, pictured here, with one of the original panels. The MS Humanities Council sponsored the oral history project and the first exhibit. With the popularity of the original exhibit, the traveling exhibit was developed by Laura Fleeman Walker (Graphic Designer and Brand Manager for Delta State University) and Emily Jones (University Archivist) with Dr. Outlaw's editorial assistance. It is with great appreciation that we recognize the contributions of Dr. Henry Outlaw, Gerald Chatham, Robert Smith, Franklin R. Chamblin and Wheeler Parker and the Mississippi Humanities Council for their continued support of the traveling exhibit.
Interested in borrowing the Emmett Till Traveling Exhibit? We certainly hope so! The exhibit has travelled over 13,000 miles – from the East Coast to the West Coast! Please take time to review the information below regarding the exhibit's dimensions, space requirements, reservation fees and security/insurance issues pertaining to the exhibit.
The exhibit consists of ten free-standing silkscreen panels that are 39″ wide by 7′ tall. Each panel weighs seven pounds, for a total of 77 pounds. They are very easy to set up and take down and do not require a large display area.
If you are interested in hosting the exhibit, please review the following questions and information regarding your display site.
Space & Lighting
What is the size of the room where you plan to place the exhibit?
Where is it in relation to the front doors or main access doors of your building?
Is there enough space for the panels, vertically?
Are there any light fixtures hanging from ceiling? Will these touch or interfere with the exhibit panels?
Do you have track lighting or recessed lighting in the area?
Security
How will the exhibit be monitored while the area is open for the public? For instance, will a staff person be in the area, is there a security camera system in operation or will the institution make visual checks of the area on a regular time schedule?
How is the facility secured after public viewing hours? Is there a fire/security alarm system?
Insurance
While we do not require a borrowing institution to carry special insurance for this exhibit, we do ask that you agree to the terms of the Borrowing Institutions Agreement which states that if any of the panels are damaged while in the care of the borrowing institution, that institution will pay to have that panel or those panels replaced at cost.
Costs
There is an exhibit reservation/hosting fee of $150.00.
Gallery Guides and Teacher Aides are available for $.31 each.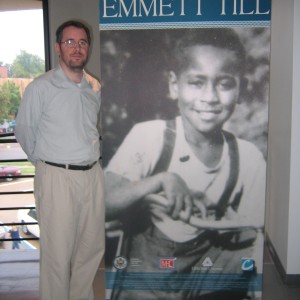 Additional Resources
Listed here are several links to other web sites and resources that instructors may find helpful in introducing the subject of Emmett Till in their classrooms.
FBI Transcript and Lesson Plan
"A Bronzeville Mother Loiters in Mississippi, Meanwhile a Mississippi Mother Burns Bacon" —a poem by Gwendolyn Brooks.
New York Times online news articles
More Helpful Links from the Delta Blues Highway