MS Delta Chinese Heritage Museum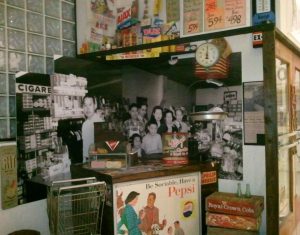 About the MS Delta Chinese Heritage Museum
Against the backdrop of a rapidly disappearing society and culture, the museum promotes local heritage preservation by actively collecting oral histories, memorabilia, photographs and textile materials related to the history and story of the Mississippi Delta Chinese immigration and settlement. The resources developed from on-going preservation projects will encourage an environment of understanding and appreciation of our ethnic and cultural diversity. The MS Delta Chinese Heritage Museum is located in the Charles W. Capps, Jr. Archives & Museum building on the 3rd floor.
Researchers, please email archives@deltastate.edu to contact the University Archives staff. For appointments to view collections, please schedule here.
Please save the date to join us for the Bringing Main Street to Wall Street: Margaret Chow Starner program that will take place on Saturday, September 9, 2023, on the Delta State University campus. This exciting event will include a guest performance from the H.T. Chen Dance Center of New York City.
Click the button below to download the registration form for this event.
Registration forms and fees should be submitted to the Mississippi Delta Chinese Heritage Museum by August 19, 2023.
Download Registration Form