Welcome to the Wright Center Art Gallery
In 1969, the former Roberts Library was renovated and became the Fielding L. Wright Art Center with a spacious gallery created out of the old reading room of the library. The Art Center and the Gallery were dedicated to former Mississippi Governor Wright, known in the 1940's as a "Friend of Education." Today the Gallery forms the core of Delta State University's art department and is used daily by students and visitors.
Mission
Wright Art Center Gallery's goal is to support the educational mission of the university, enrich the aesthetic environment of the community, and serve as a cultural resource for the Mississippi Delta. With a focus on curating innovative and thought-provoking exhibitions of contemporary art, the gallery seeks to promote the understanding of and extend the audience for contemporary art.
Call for Exhibition Proposals
The Wright Art Center at Delta State University is pleased to accept exhibition proposals from individual artists, collaborative groups, and curators. Works in any media by artists at any stage in their career will be considered, with preference given to emerging and mid-career artists whose work presents a novel and thought-provoking approach to making and thinking about art. Proposals will be evaluated on artistic merit, conceptual integrity, and accordance with our mission. We are currently accepting proposals for the 2021-2022 academic year.
Call for Exhibition Proposals
Wright Center Gallery Floorplan
To receive information about upcoming events, join our mailing list.
Hours
Monday – Thursday: 8:00 a.m. to 5:00 p.m.
Friday: 8:00 a.m. to 4:00 p.m.
Closed weekends, holidays, and during semester breaks.
Current Exhibition Program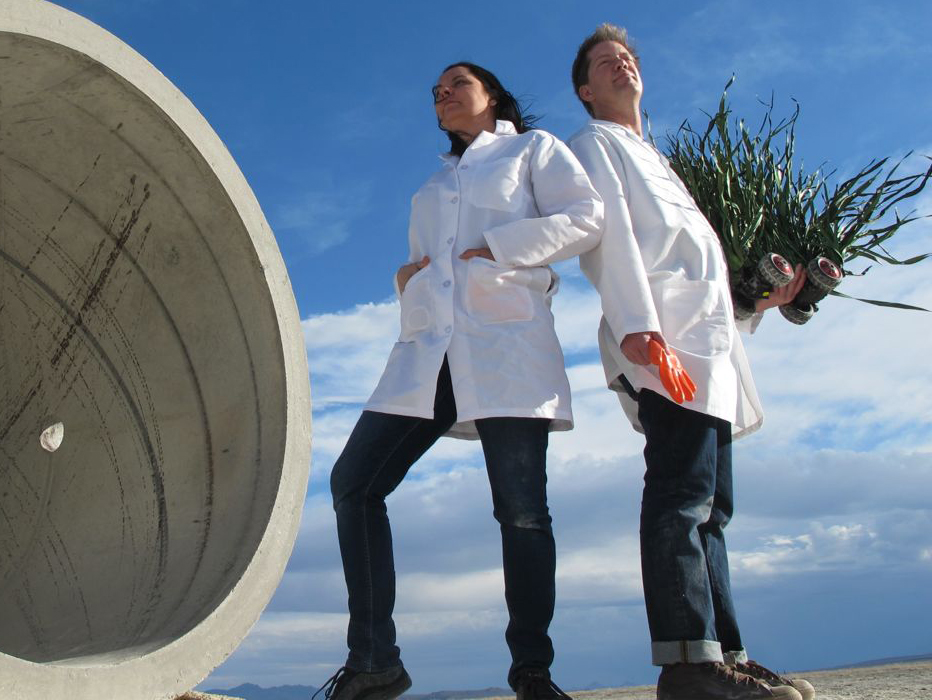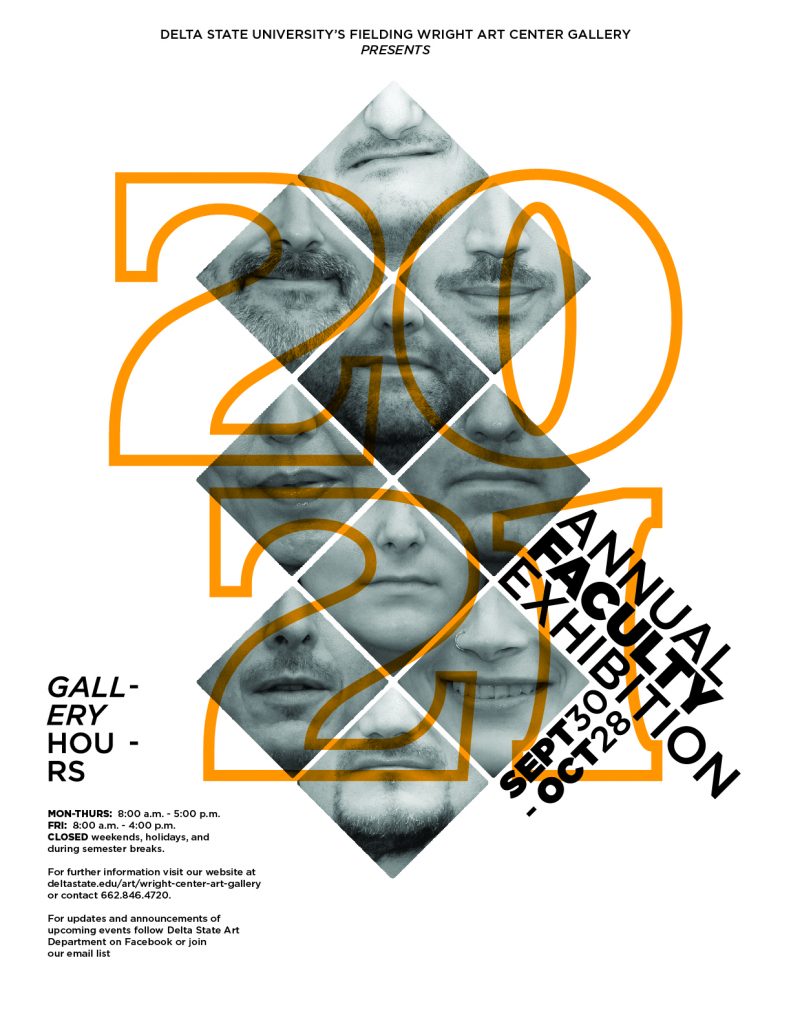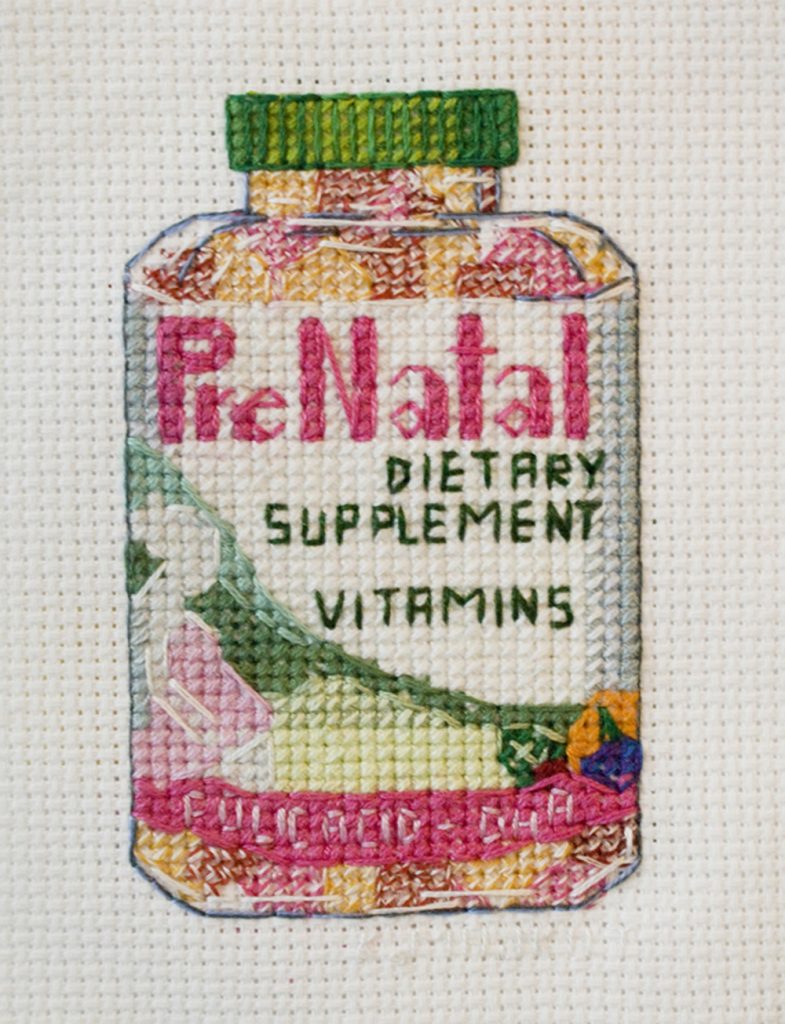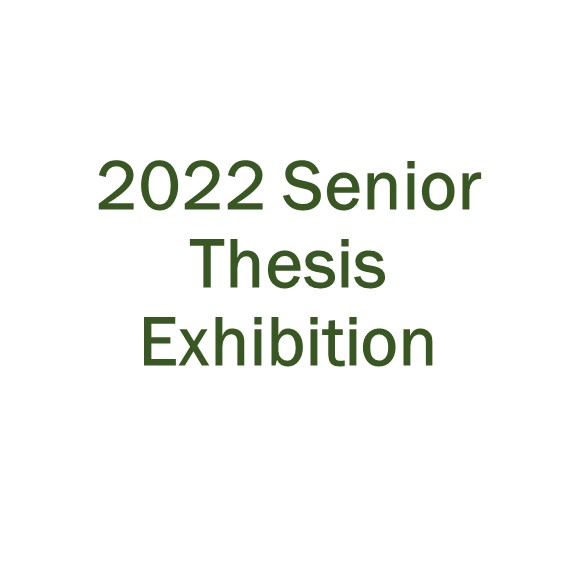 Delta State University's Art Department is proud to present an exhibition of recent paintings by an alumnus of its program, Tommy Goodman. Tommy Goodman is a painter and retired architect based in Carrollton, MS. Mr. Goodman graduated from DSU with a Bachelor of Fine Arts in 1968. He taught art at St. Andrews Episcopal Day School in Jackson for a few years before returning to school to pursue a degree in architecture at Auburn University, Auburn, AL. Mr. Goodman went on to build a successful career in architecture working as architect and design principle with architecture firms in Jackson, MS and Birmingham, AL. His projects earned numerous regional, national, and international awards. After retiring from his architectural practice, Mr. Goodman taught art and architecture as an adjunct professor at Mississippi State University. He still serves as consultant for historic restoration projects, but since 2009 he has dedicated himself fully to his painting practice. He recently published a book surveying his paintings titled Delta Artist Tommy Goodman: Painter/Architect.
Mr. Goodman creates abstract paintings and large-scale landscapes inspired by the Mississippi Delta. He explains that "Growing up in the Mississippi Delta, I have always been intrigued by the haunting horizontal vastness and variety in Delta panoramas, particularly the skies. As I paint from memory and past observations, the completed image is always an abstraction of the original experience." His landscapes paintings done in acrylic on paper offer sweeping panoramic views of the Delta. The unusual format of these landscapes recalls the work of 19th-century American landscapists such as Jasper F. Cropsey and George Inness but also betray Mr. Goodman's background as an architect.
An opening reception for Mr. Goodman's exhibition will be held on Thursday, November 4 from 5:00 to 7:00 pm. The opening reception is free and open to the public.
Recent Paintings by Tommy Goodman will be on view at DSU's Fielding Wright Art Center from November 4th to December 2nd.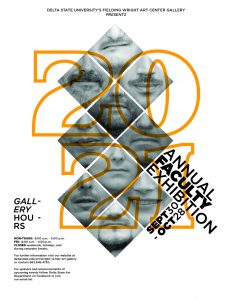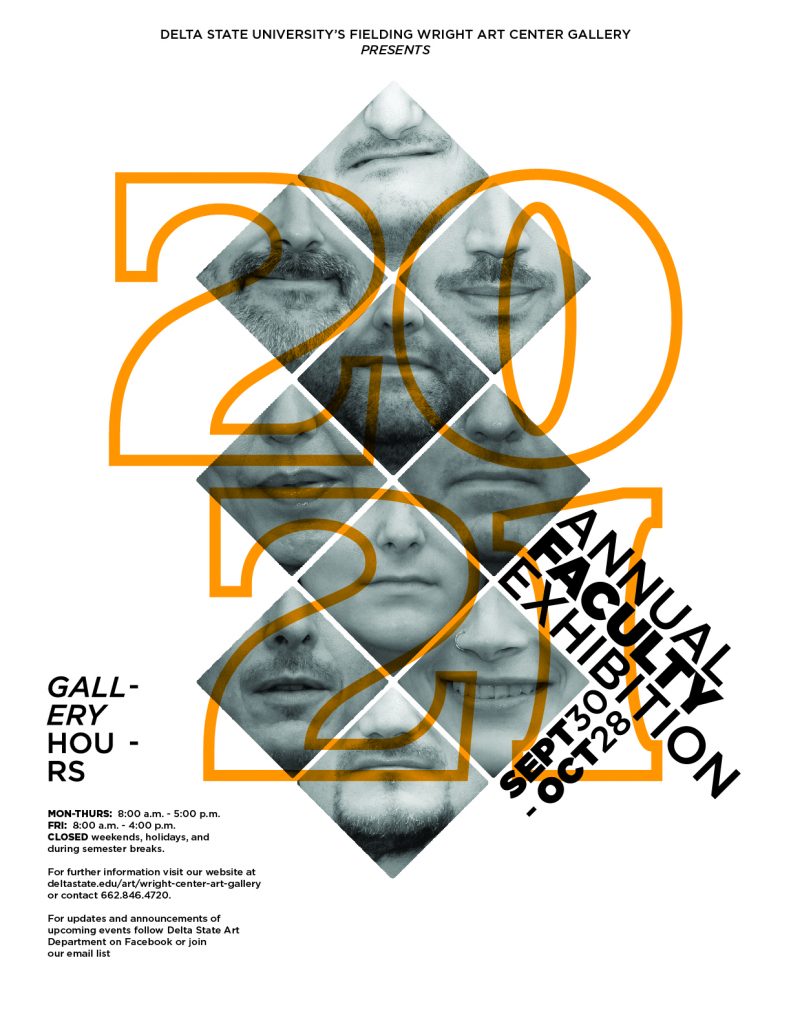 2021 DSU ANNUAL FACULTY EXHIBITION
Delta State University's Art Department presents its annual faculty exhibition in the Fielding Wright Art Gallery on campus from September 30 to October 28. DSU's art faculty are practicing artists, designers, and filmmakers who regularly exhibit in venues across the nation, in fact, three of our faculty members are included in the 2021 Mississippi Museum of Art's Invitational exhibition.  The annual faculty exhibition offers us the opportunity to show work created by these artists over the past year.  The artwork on view reflects the diverse interests of DSU's art faculty.
Participating artists are Korkut M. Akacik, Jesse Ryan Brown, Ted Fisher, Ky Johnston, Michaela Merryday, Cetin Oguz, Nathan Pietrykowski, Kayla Selby, Michael Stanley, and Robyn Wall.
As one would expect, a recurring theme in this year's faculty exhibition is the pandemic. Ted Fisher, a film director specializing in arts and culture documentaries, produced a short film that reflects on the realities of artmaking amid a pandemic. Cetin Oguz contributed a series of drawings that explore how COVID-19 has redefined our personal and physical spaces with personal interactions mediated through electronic media. The drawings were created during virtual meetings with his students. Their multiple layers mimic the emotional turmoil many of us experienced in the last year.
Although not directly related to the pandemic, the theme of Kayla Selby's work takes on new relevance under current circumstances. Selby uses unpredictable processes to simulate the complexities and potential awkwardness of human interactions, especially those that are overthought.
Nathan Pietrykowski's work documents his ramblings about town through photographs, notes, and drawings which he later collages together to construct narratives that examine the psychogeography of place. Pietrykowski eventually developed a zine to allow others to experience their environment in the same manner. The zine contains instructions on what to look at, how to interact with the environment, and how to leave a mark on that place.
Robyn Wall is a printmaker whose work also focuses on her surroundings. Wall is interested in the narratives we construct about neighborhoods based on the structures and remnants we encounter there – pizza boxes that reveal a neighbor's favorite pizza brand, discarded toys that betray the age of children living there, or abandoned furniture that announces a neighbor's move. 
Jesse Ryan Brown explores the relationship between objects and the passing of time in a different manner. His Nothing, Having Arrived, Will Stay uses appropriated 35mm slides as a meditation on the cyclical nature of time.
Michael Stanley's large-scale steel and LED sculpture is a commentary on the pressures imposed upon us and our responses to them.
Korkut Akacik works in digital and new media. His work addresses political and social issues. He is trying to engage his viewers through unexpected encounters with seductively beautiful imagery or, alternately, with disturbing images and sounds. Frequently, Akacik projects these images onto crumpled surfaces, the resulting distortion serves as a metaphor for the distortion of facts.
Ky Johnston's new work presents a reflection on his roots in pottery and a continued attempt to blend influences from various sources into functional pottery. The work shown here is based  on functional forms which have been altered or stretched, sometimes cut or faceted. The glazes use common materials including various clays, wood ash, and some raw pigments, and are fired with gas. His goal is to allow the materials, processes, and long history of the craft to inform the end result.
Michaela Merryday's research interests focus on sustainability and the role of culture in promoting sustainability. The jewelry shown here was fashioned from wood waste produced by furniture making and sculpture classes at DSU.
DSU's Annual Faculty Exhibition will be on view until October 28. A closing reception will be held on Thursday, October 28 from 5:00 to 7:00 pm. The gallery is open Monday through Thursday 8:00 a.m. to 5:00 p.m. and Friday 8:00 a.m. to 4:00 p.m. The gallery is closed on weekends, holidays, and during semester breaks. Masks are required in all DSU facilities.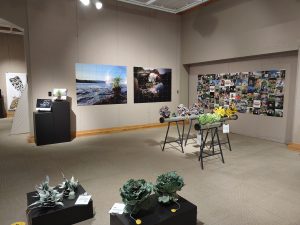 PlantBot Genetics, an artist team comprised of Wendy DesChene and Jeff Schmuki uses art and humor to encourage a dialogue about environmental issues such as the pros and cons of genetically modified food and the decline of pollinators such as moths. PlantBot Genetics impersonates a biotech corporation engaged in the satirically misguided research, development, and marketing of transgenetic products. Their work takes the form of public performances as well as gallery exhibitions. During performances, the scientists clad in white lab coats demonstrate their products to the audience. Their gallery exhibition features drawings of potential transgenetic products, photographic documentation of performances, and the actual product – remote-controlled hybrid robot plants.
At Delta State University, PlantBot Genetics will show examples of their hybrid robot-plants as well as work from their ongoing Moth Project. Moth Project is the artists' response to the decline of pollinator populations. While the decline of the bee population is well publicized, the effect insecticides have had on the moth population rarely makes the news. Moths play a vital role not only as pollinators but also in providing clues about the health of our environment. Moth Project consists of a solar-powered outdoor installation designed to attract moths and allow visitors to observe and learn more about the variety of moths that exist in their environs. One of the tents designed to attract moths, large-scale photographs of moths native to the Delta, paintings, and a series of videos related to Moth Project are on view in their exhibition.
To facilitate their interactive public installations and reach audiences beyond traditional art spaces, the team adapted an 18-foot trailer into a portable, off-grid exhibition, classroom, and community space called The ArtLab.  
PlantBot Genetics was founded in 2009. Highlights of PantBot Genetics's exhibition record include the Carnegie Museum of Art in Pittsburgh, the Goethe Institute in Egypt, and the Bach Modern in Austria. Wendy DesChene and Jeff Schmuki also have successful solo careers, DesChene as a painter, Jeff Schmuki as a ceramic artist.