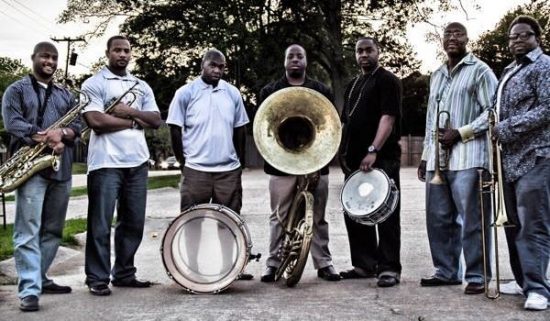 The Levitt AMP Cleveland Music Series launches tonight at 7 p.m. with the Southern Komfort Brass Band, bringing the joy of free, live music to downtown Cleveland's Green Space for the next 10 weeks.
Thanks to a $25,000 matching grant from the Mortimer & Mimi Levitt Foundation, a private family foundation supporting the largest free outdoor concert series in America, the Levitt AMP Cleveland Music Series promises high quality entertainment and good times for everyone.
Those attending are encouraged to bring family and friends, along with picnic blankets and lawn chairs to enjoy the open lawn setting of the Green Space.
All Levitt AMP concerts are free and open to the public.
Visit www.levittamp.org/cleveland for the full concert series and location information.
Nashville's Taylor Henry, a pop-rock craftsman pairing his pure tenor voice with rhythmic, soulful guitar, is slated for Sept. 8, and the music of Scotland, Ireland, and early America with Chambless & Muse on Sept. 13.