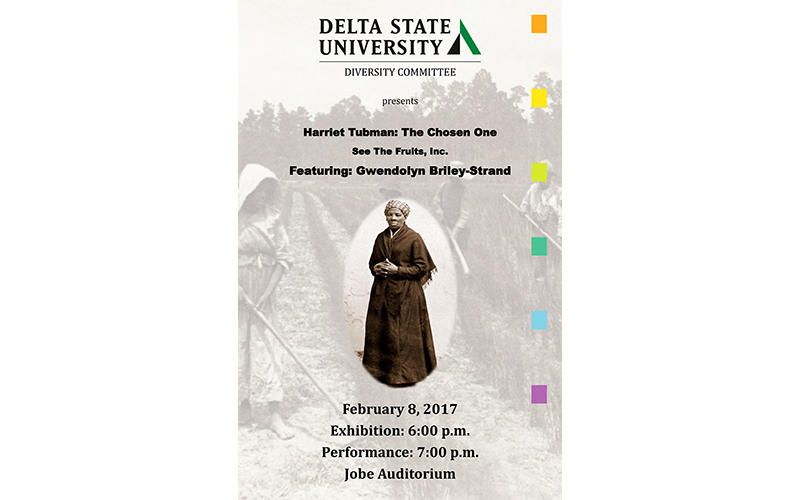 Delta State University welcomes Gwendolyn Briley-Strand for her performance of "Harriet Tubman: The Chosen One" on Feb. 8 at 7 p.m. in Jobe Auditorium.
Briley-Strand has been touring this performance since 1993.
The show takes its audience on one of the many journeys Tubman took on the Underground Railroad. It celebrates the life of this great American who made her way to freedom, and then risked her freedom to free others. 
The performance includes singing of spirituals and the use of the secret language used on the dangerous path to freedom.
Briley-Strand has been a performer for more than 30 years. She has entertained audiences on stage, radio, television and in movie theaters. She is a member of SAG-AFTRA, & Actor's Equity Association, and she has performed extensively in television and movies. Her commercial voiceovers can be heard on network and cable stations.
Additionally, she has filmed public service announcements for substance and child abuse.
Briley-Strand is also the founder and CEO of See the Fruits, Inc., a company that uses the arts to teach valuable lessons in history.
The performance is sponsored by the DSU Diversity Committee and is free and open to the public. For more information, contact Arlene Sanders at 662-846-4095 or asanders@deltastate.edu.