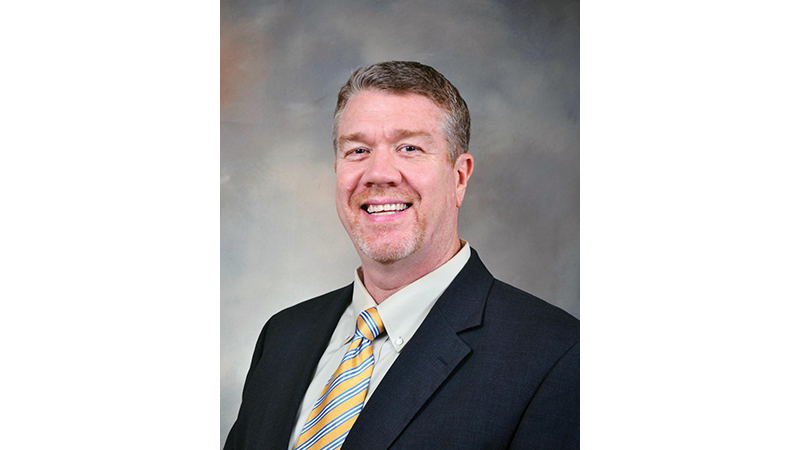 Delta State University recently announced the hiring of Rick Munroe for the position of Vice President for University Advancement and External Relations.
Munroe comes to Delta State with an impressive background in institutional advancement with over 30 years of experience in administration, management, public relations, marketing and fundraising.
His areas of expertise include planned giving, major gifts, annual funds, endowment fundraising, capital campaigns and strategic planning.
In 2010, Munroe became a Certified Fundraising Executive (CFRE), a measure of his professional fundraising experience.
"It is an honor to be a member of the DSU team under the leadership of President LaForge," said Munroe. "I am looking forward to working with the alumni and friends in the community to continue and advance Delta State's reputation as a premier regional university."
Munroe said his immediate goals are to prepare Delta State for a successful capital campaign and to successfully communicate the amazing things happening on campus.
"My door is always open, and I want to be accessible to both the local community and the campus faculty and staff to hear their stories and understand how I may be able to best support Delta State University in my new role," added Monroe.
He joins Delta State from his most recent position of Vice President for Alumni and Development at Trine University in Angola, Indiana. Prior to his role at Trine, Munroe served as the Vice President for Institutional Advancement at Bethel College in Mishawaka, Indiana from 2014-17.
Delta State University President William N. LaForge is thrilled to welcome Munroe to the administrative leadership team.
"With great anticipation, I am looking forward to Rick Munroe joining the Delta State team," said LaForge. "His considerable experience and knowledge in the fields of fundraising, alumni relations, and communications/marketing make him the ideal choice to serve as our Vice President for Advancement and External Relations. Rick will be a terrific addition to the campus leadership and to the university."
Munroe is also an active lieutenant in the United States Navy Reserve. In the Navy, he was a division officer responsible for over 100 sailors. As the ship's Damage Control Officer, his primary duties included the training of the entire ship's company in fire prevention and fire suppression.
He received his MBA from Thomas University in Thomasville, Georgia in 2006 and his Bachelor of Science in public affairs from Indiana University in Bloomington, Indiana in 1985.
"I have over 30 years of leadership experience from my time as a Navy officer to vice president of three universities," Munroe said. "Higher education changed my life, and it is my honor to be a part of something that continues to change lives today."
Follow all Delta State news at www.deltastate.edu.