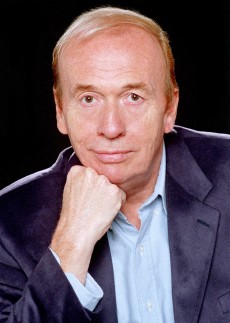 GRAMMY Museum® Mississippi recently announced its first public program in the Sanders Sound Stage featuring one of the most innovative and influential GRAMMY®-winning audio engineers of all time — the legendary Geoff Emerick. The event, April 30 at 7:30 p.m., is in conjunction with the museum's current exhibit, "Ladies and Gentlemen…The Beatles!"
Emerick is an English audio engineer who is best known for his work at Abbey Road Studios in London and with The Beatles on their albums "Revolver," "Sgt. Pepper's Lonely Hearts Club Band," "The Beatles," and "Abbey Road." 
The evening will feature an intimate discussion with Emerick surrounding his work with The Beatles and his illustrious career, and will be moderated by Jon Hornyak, senior executive director of The Recording Academy® Memphis Chapter.  The discussion will be followed by an audience Q&A.
"We are thrilled to have a hand in bringing The Beatles' legendary recording engineer and GRAMMY winner Geoff Emerick to GRAMMY Museum Mississippi for his first visit to the Mississippi Delta," said Hornyak. "Geoff played a crucial role in helping The Beatles realize their musical visions and create some of the most important rock and roll albums ever made."
Tickets are available and can be purchased online at GRAMMYMuseumMS.org, by calling the museum box office at 662-441-0100, or in person at the museum at 800 West Sunflower Road in Cleveland.  
"We're excited to have an audio engineer of Emerick's stature share his experiences with our community," said Emily Havens, executive director of GRAMMY Museum Mississippi. "This is our first public program and we look forward to hosting a great evening with Geoff in conjunction with our first special exhibit, 'Ladies and Gentlemen…The Beatles!'"
 ###
About GRAMMY Museum Mississippi
Built and operated by the Cleveland Music Foundation — a non-profit organization developed in 2011 — the 28,000-square-foot GRAMMY Museum Mississippi is housed near the campus of Delta State University, home of the Delta Music Institute's Entertainment Industry Studies program, which features the most unique audio recording facilities in the South. Similar to its sister museum — the GRAMMY Museum at L.A. LIVE — GRAMMY Museum Mississippi is dedicated to exploring the past, present and future of music, and the cultural context from which it emerges, while casting a focused spotlight on the deep musical roots of Mississippi. The museum features a dynamic combination of public events, educational programming, engaging multimedia presentations, and interactive permanent and traveling exhibits, including a Mississippi-centric area that introduces visitors to the impact of Mississippi's songwriters, producers and musicians on the traditional and modern music landscape. For more information about GRAMMY Museum Mississippi, visit www.grammymuseumms.org. For breaking news and exclusive content, follow @GRAMMYMuseumMS on Twitter and Instagram, and like "GRAMMY Museum Mississippi" on Facebook.