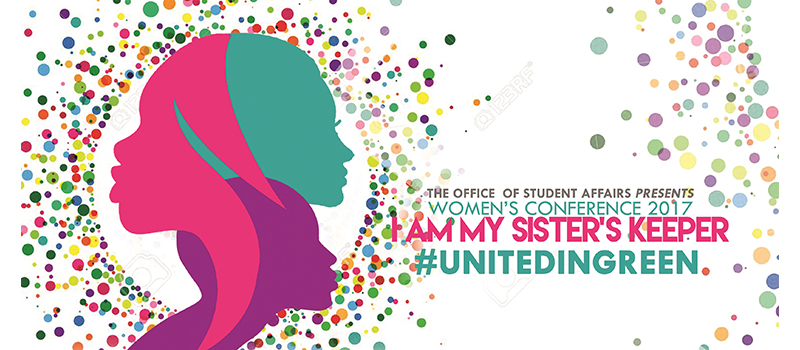 The Office of Student Affairs will present the 2017 Women's Conference titled ""I Am My Sister's Keeper" on March 2-3 at Delta State University.
Under the direction of Vice President for Student Affairs Dr. Vernell Bennett, the conference will be a celebration of female excellence on campus.
"It will also be a means to increase student engagement, foster a culture of students supporting one another, endorse a healthy mind, body and spirit, participate in community service, networking and finally, recognize regional stewardship," said Bennett.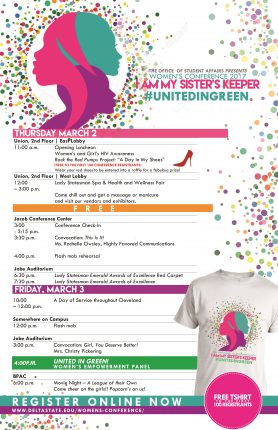 Students are asked to register online for the event at www.deltastate.edu/womens-conference. The schedule of events will be provided free to students, and the first 100 registrants will receive a free T-shirt.
Featured guests will include Dr. Myrtis Tabb, Judge Linda Coleman, Rochelle Owsley, Christy Pickering, and more.
The schedule kicks off at 11 a.m. on March 2 with a luncheon on the second floor of the Student Union (free to the first 100 registrants) and a discussion about HIV awareness. Participants are asked to wear red shoes to be entered into a prize raffle.
The Lady Statesman Spa & Health and Wellness Fair will feature health agencies from the region, and local vendors and exhibitors. All activities, including massages and pedicures, will be free of charge.
Later that evening, the red carpet will be rolled out for the Lady Statesman Emerald Awards of Excellence.
The schedule continues March 3 with a day of service throughout Cleveland, followed by a flash mob performance on campus, a convocation speech by Pickering, the United in Green women's empowerment panel, and a film screening of "A League of Their Own" at 6 p.m. to round out the conference.
"I hope the biggest takeaway for the students is that they'll enjoy being actively engaged in a number of different capacities," said Bennett. "We want the young ladies to come out and learn about the resources and support systems on campus and in the community. We want them to enjoy the experience, and then go back and get more young ladies involved."
Bennett added that a men's conference would be planned for the fall semester.
For more information, contact 662-846-4150.