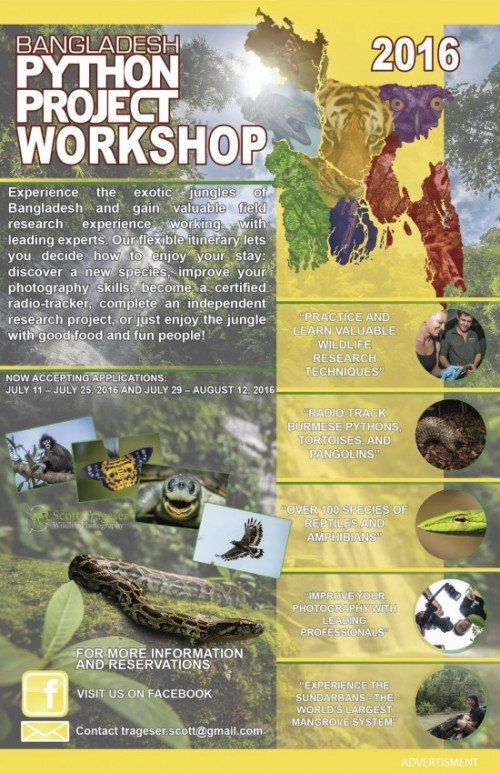 Dr. A.H.M. Ali Reza, assistant professor of biology at Delta State, will be one of just a handful of instructors at the Bangladesh Python Project Workshop beginning this July.
Reza, a native of Bangladesh, is looking forward to working with fellow academics to shed light on a significant snake species and other important vertebrate animals from his homeland.
"This is a very exciting opportunity open to all students," said Reza. "We are doing some important work radio-tracking these snakes, the same species that we seeing as an invasive problem in Florida. I would strongly encourage students to consider this workshop. They will get some great hands-on experience with animals from a very different part of the world."
Reza has returned to Bangladesh a number of times in recent years after previously publishing his book "Diversity of Amphibians and Reptiles in Bangladesh." His trips focus on ecological and conservation efforts, and he has worked with many snake species and other vertebrates for his scientific research.
The workshop cost is $2,000 but does not include airfare to Bangladesh. For more information, contact Reza at areza@deltastate.edu.