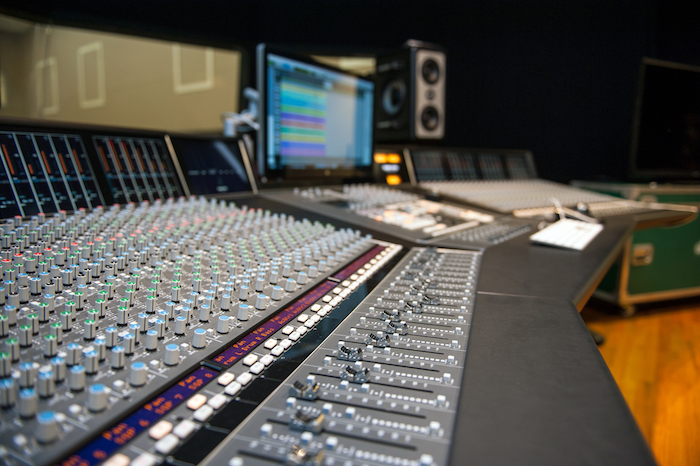 The Delta Music Institute, an entertainment industry studies program at Delta State University, is set to host "SOUND ADVICE: Audio Production with DPA," a two-day event featuring audio demonstrations, product reviews, recording sessions, and live sound reinforcement workshops with representatives from DPA Microphones.
The event is scheduled for February 22-23 at the DMI and other venues on the campus of Delta State. The interactive sessions are designed to offer entertainment industry students and area audio professionals opportunities to receive professional training on world-class equipment and hands-on instruction in live sound reinforcement, in addition to participating in a professional recording session workshop. There is no admission fee for any of the demonstration sessions.
Sessions will include topics such as "Post Production and ADR," "Live Sound Reinforcement 2.0," "Microphone Techniques 101," "Recording Session Road Map," and more. Sessions will feature product demonstrations, tutorials, and workshops presented by Christopher Spahr and Gabriel Antonini of DPA Microphones.
Christopher Spahr holds a Bachelor's degree in Business Administration from Barry University and a Recording Arts Associate's degree from Full Sail University. Spahr's 20-year career spans the music, recording arts and pro sound industries. He currently serves as the VP of Sales & Marketing for DPA Microphones.  Prior to that he oversaw U.S. sales and operations of professional audio metering products for RTW International, and was the Market Development Manager and certified U.S. RF expert for both the installed sound and professional channels of Sennheiser.  He has also served as Staff Engineer at Criteria Studios in Miami, Florida, where he worked with artists such as Julio Iglesias, Jeff Buckley, Shakira and 2 Live Crew and on music, TV and film projects, including a GRAMMY-winning Latin jazz CD.
Gabriel Antonini has over 25 years experience as a musician/composer, broadcast engineer-editor, producer, FOH mixer and AV consultant. Passionate about sound and the microphones that capture it, Gabriel strives to bring that appreciation to a national audience. Gabriel has been nominated for 11 TV Emmys for categories such as outstanding technical achievement, content producer, and original music. He was also the main lead audio designer/mixer for the post 911-tribute world audio feed from the Statue of Liberty. In addition to his responsibilities at DPA in sales and as manager of new business development in the USA, Gabriel has worked as audio post editor/live mixer for local and national music/news programs, including the sound team for NBC Universal and PBS-NJN. Recently, his favorite project has been touring with new recording artist Melody Gardot, with whom he has toured with in Europe and SE Asia.
The DMI is an independent center of study under the College of Arts & Sciences at Delta State University, offering a B.S. degree in Entertainment Industry Studies degree. The focus of the DMI is to provide students with a broad and thorough education in the technological, creative, and business areas of the music and entertainment industry. For information, visit http://dmi.deltastate.edu. For information about the Sound Advice event, call (662) 846-4579 or email dmi@deltastate.edu.