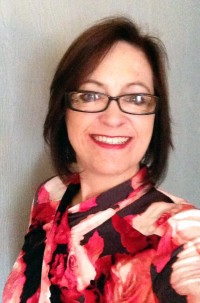 Delta State University recently announced Dr. Karen Fosheim, professor of music, as the new chair of the Department of Music.
Fosheim had served as the interim chair since July of 2015.
"The music faculty at DSU is first rate," said Fosheim. "Any success in the department is because of them. I just need to stay out of the way, facilitate what I can, and let them do their thing.
"The recurring goal, of course, is to attract the highest quality student to our program. Our plan is to throw out a wider net and recruit students in different areas of the region than we currently draw from. Also, an option for recruiting international students is currently being developed."
Fosheim has taught piano, music theory, music in American culture, and is co-director of the Community Drumming Ensemble at Delta State. She said the department would continue to seek resources to help the program grow.
"We are currently looking at new approaches to make the department more efficient," she said. "We are also actively seeking funding from outside sources, such as private donations, to help fund normal departmental activities and to replace worn out instruments and equipment."
As an active performer, she has appeared as a soloist and collaborative pianist around the U.S. and in Mexico. In the summer of 2001, she was selected as a performer in the Van Cliburn Institute.
Her piano teachers include Nohema Fernandez, Ozan Marsh, Paula Fan, Dale Childs, and Billie Erlings in pedagogy.
Fosheim holds degrees from the University of Arizona and Concordia College in Moorhead, Minnesota.
She is currently the president-elect of the Southern Chapter of the College Music Society. In addition, she has been a presenter and adjudicator for the College Music Society, Mississippi Music Teacher's Association, Mississippi Music Educators Association, MENC: National Association for Music Education, and the Pianist Foundation of America.
Learn more about the Department of Music at http://www.deltastate.edu/college-of-arts-and-sciences/music.