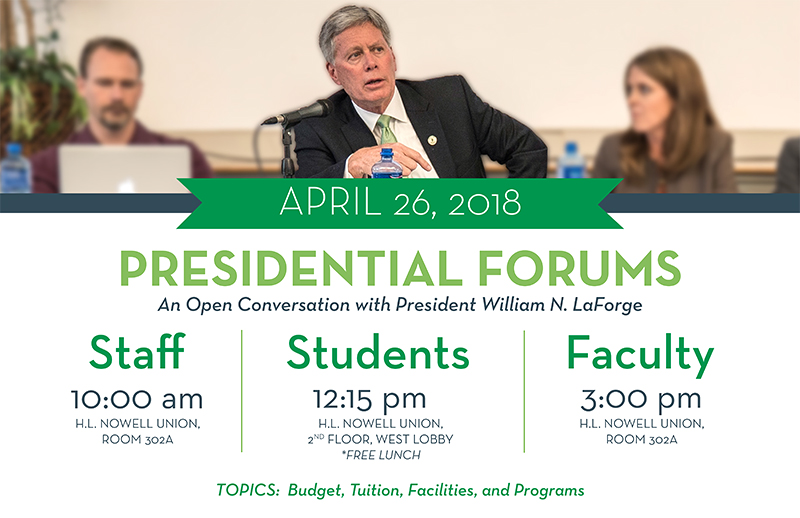 Delta State University President William N. LaForge will hold three open forum discussions April 26 to provide campus updates to students, faculty and staff. The forums will take place in the H.L. Nowell Student Union.
Topics will include budget, tuition, facilities and programs.
Beginning at 10 a.m. in room 302A, LaForge will host a session for staff members. At 12:15 p.m., the president will meet with students on the second floor west lobby. At 3 p.m., again in room 302A, LaForge will address faculty.
Separate forums will be held for the different groups so discussions can focus on the different interests of each sector.
For more information, contact the Office of the President at 662-846-4000.