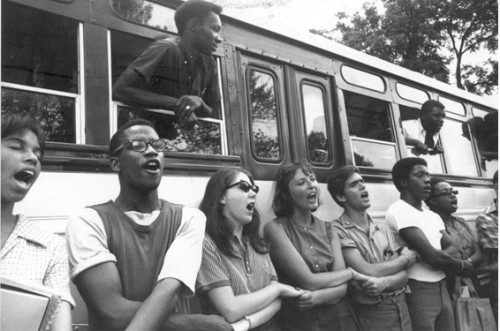 Delta State is offering a Freedom Summer Workshop through the Coahoma County Higher Education Center (CCHEC) on July 14-18.
The workshop is focuses on the 1964 Mississippi Summer Project commonly known as "Freedom Summer." The classroom instruction is being led by Assistant Professor of History Dr. Chuck Westmoreland on Monday – Thursday from 2:00 – 5:00 p.m. with a closing trip to the National Civil Rights Museum in Memphis on Friday.
The workshop is open to the community and will cost $65 for the full week. Daily attendance is permitted for a fee of $15 per day. Continuing Education Units (CEUs) for teachers are available for an additional $20 fee payable at the end of the workshop.
Space is limited, so please register as soon as possible by contacting Director Jen Waller at 662-645-3555 or jwaller@deltastate.edu. The CCHEC workshop will take place at 109 Clark Street, Lewis Building Room 301 in Clarksdale.