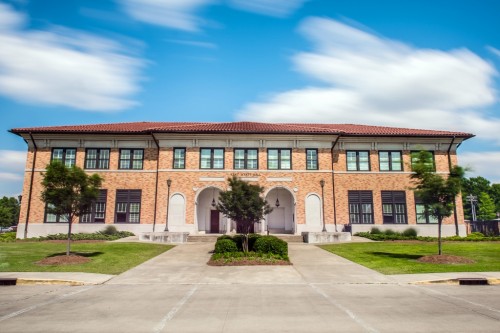 The United States District Court for the Northern District of Mississippi has dismissed a civil lawsuit filed against Delta State University President William N. LaForge by faculty member William Hays.
Following standard practices and procedures, the University did not renew Hays' at-will contract as chair of the Division of Languages and Literature at the end of fiscal year 2014.  In his complaint, Hays alleged that LaForge violated his First Amendment right of free speech and retaliated against him for various things Hays said or wrote over a period of more than 20 years.
In a 34-page Memorandum Opinion Granting Defendant's (LaForge's) Motion to Dismiss, U.S. District Judge Glen Davidson concluded, "…Plaintiff's (Hays') Second Amended Complaint in its entirety fails to state a claim for First Amendment retaliation. Accordingly, Defendant's motion to dismiss shall be granted on this ground."
In the context of federal court litigation, the dismissal of a civil case in the early stages of the process is an extraordinary result indicating that the plaintiff has no cause of action and has failed to state any claim for relief permitted by law.  The outcome here is particularly telling, as Hays filed three different versions of his complaint in his attempt to avoid dismissal.
"This is an outcome well-deserved by President LaForge and Delta State," said attorney Cal Mayo of Oxford. "Disgruntled employees cannot hold the institution hostage out of anger over decisions made in the best interests of the University and the students and broader community it serves. With the complaint properly dismissed, President LaForge and Delta State can now devote all their time and resources toward the future and continued fulfillment of the University's higher education mission."
Supporting documents include a Memorandum Opinion re Motion to Dismiss (051) and Order Granting Motion to Dismiss (050).