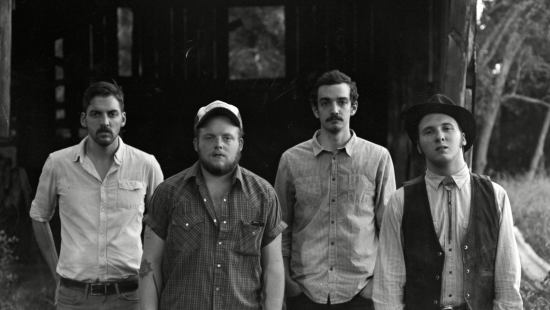 Young Valley will perform a free concert in downtown Cleveland on Thursday, Oct. 1, at 7:30 p.m. as part of Levitt AMP Cleveland Music Series.
Young Valley will bring alternative country to downtown Cleveland. Their style has been described as "no dress up, good southern, honest music. Perfect for long roads or barbecues."
The Young Valley concert will take place on the downtown greenspace near College Avenue. Mississippi Grounds featuring Yo Eddie's BBQ will sell food and Delta Dairy will sell frozen treats. Concert goers are encouraged to bring lawn chairs, blankets, ice chests and bug repellent. Glass bottles are not allowed. Live music will begin at 6:30 p.m.
The Levitt AMP Cleveland Music Series is supported in part by Levitt Pavilions, the national nonprofit behind the largest free outdoor concert series in America. Dedicated to strengthening the social fabric of our communities, Levitt partners with cities to transform neglected public spaces into thriving destinations through the power of free, live music.
In 2015, free Levitt concerts will take place in 16 cities across 14 states, all featuring a rich array of music genres and high caliber talent. In addition to Levitt AMP, Levitt forms the only national network of nonprofit outdoor music venues, each presenting 50+ free concerts each year. Within this region is the Levitt Shell (www.levittshell.org) in Memphis, Tennessee, with concerts taking place this May, June, July, September and October. Learn more about the Levitt locations and impact at: www.levittpavilions.org.
The Levitt AMP Cleveland Music Series is sponsored by Delta State University and their partners: the Delta Music Institute, Delta State University Student Government Association, the City of Cleveland, Cleveland Bolivar County Chamber of Commerce, Team Cleveland, The Grammy Museum Mississippi, Peavey, Domino's Pizza, and the Delta Arts Alliance.
For more information about the Cleveland Amp Levitt Concerts Series, visit our website at: http://concerts.levittamp.org/cleveland or call the Cleveland Bolivar County Chamber of Commerce at (662)843-2712.