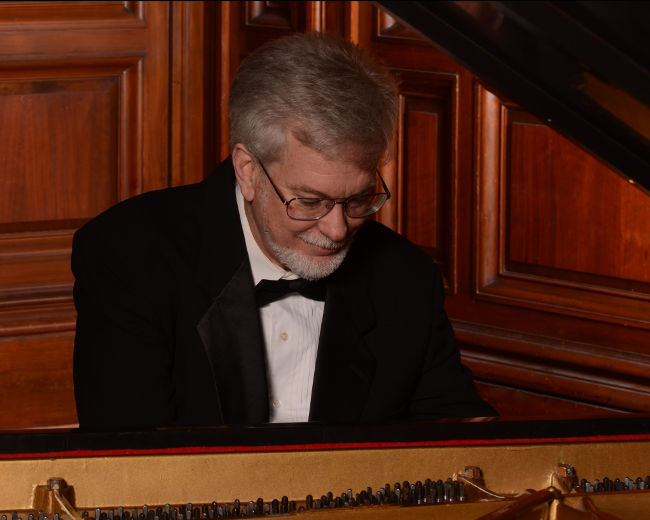 The Delta State University's Department of Music presents pianist  Dr. Reid Alexander, professor of music (piano and piano pedagogy) at the University of Illinois at Urbana-Champaign.  Alexander will be featured in a recital of works by Debussy, Liszt, and Messiaen on Jan. 30, at 7:30 p.m., in the recital hall of the Bologna Performing Arts Center. This recital kicks off the annual Art of the Piano event held Jan. 30-31.
On Saturday, Jan. 31 from 9:30 a.m. through 4:30 p.m., pianists of all ages from Mississippi and Tennessee will come together for a day of recitals, master classes and workshops centered on making music through the medium of the piano. Delta State piano faculty Karen Fosheim, Kumiko Shimizu and Jung-Won Shin will also serve as faculty for the event.
Alexander is internationally known as an accomplished pianist, inspiring teacher and mentor, and widely published author. After making his orchestral debut with the Fort Lauderdale Symphony Orchestra at the age of 16 under the baton of conductor, Emerson Buckley, Alexander's piano study continued with the Arthur Loesser student, Gerald Snyder, and later the well-known Artur Schnabel student, Stanley Fletcher. Additional coaching has occurred with major artists such as Ruth Slenczynska, and Mieczyslaw Horszowski. As a finalist in the first Gina Bachauer International Piano Competition, his many credits include recitals, presentations, and master classes in over 45 states and Canadian provinces and in several countries abroad.
As a doctoral graduate of Vanderbilt University and a long established author for Frederick Harris Music  and Stipes Publishing , the past decade has seen the release of the highly regarded volumes of the Celebrate Composer Series, approximately 2,700 pages of solo piano music with supporting study notes and commentary in 27 volumes, multiple editions of the Celebration Series Handbook for Teachers, and the 10th edition of Keyboard Musicianship, volumes I-II . The new fifth edition of the standard bibliographic resource on piano teaching literature, Piano Repertoire Guide: Intermediate and Advanced Literature (Stipes) was premiered March 2011 at the annual convention of the Music Teachers National Association (MTNA) and is presently being translated into Korean for future release in 2015 by Sekwang Music Publishing in Seoul.
Earlier in his career, the University of Illinois honored Alexander as a faculty recipient of an all-campus award for teaching excellence, recognizing his teaching versatility with pianists of all ages. Each academic year he works with a stellar class of talented international and domestic pianists on the Urbana campus and in the summer supervises the highly respected pre-collegiate piano camps for Illinois Summer Youth Music.
In January 2014, Alexander journeyed to Taiwan to serve as a jury member for the Taiwan-Asia International Piano Competition. This year he is engaged to perform at Segerstrom Concert Hall in Los Angeles and the Seoul Arts Center in Korea.
The Art of the Piano is sponsored by the Dulce Fund and the Delta State University Department of Music. The recital is free and open to the public.
For registration information and schedule details, please call 662-846-4615 or visit http://www.deltastate.edu/pages/4914.asp.