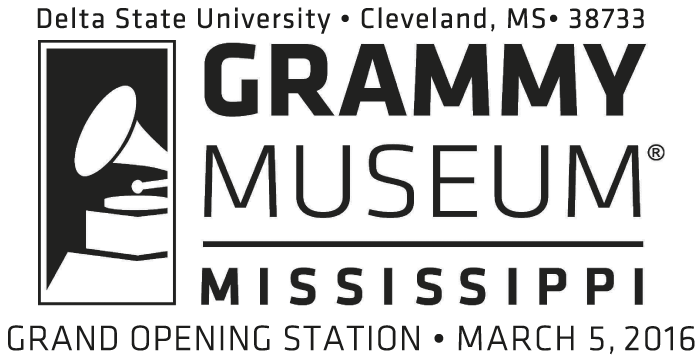 What:
Special Postmark Honors Grand Opening of GRAMMY Museum® Mississippi
Who:
Officials of Postal Service, Delta State University, Cleveland Music Foundation
When:
Saturday, March 5, 2016, at 10:00 a.m.
Where:
800 W. Sunflower Rd., Cleveland, MS, 38733
Background:
The United States Postal Service partners with GRAMMY Museum Mississippi in offering a special postmark/cancellation to music fans and attendees at its Grand Opening, March 5-6, 2016. The Postal Service has a long and rich tradition of honoring and commemorating the pioneers and icons of American Music of all styles and genres through stamps and other philatelic items. In addition to the special postmark illustrated below, other music memorabilia will be available to Grand Opening attendees at the Postal Service booth on March 5.