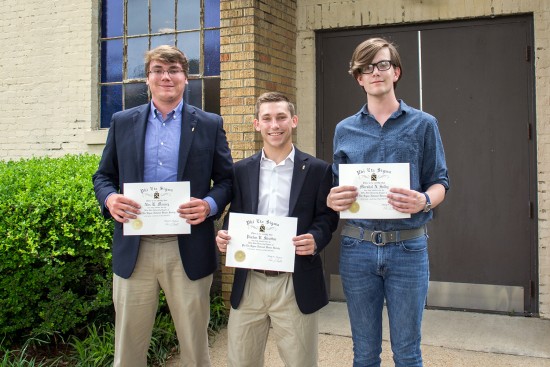 The Delta State University College of Arts and Sciences inducted 16 members into the Phi Eta Sigma National Honor Society today.

This year's inductees include: Emilee Boldon, Tristin Crockett, Samantha Few, Jordan Galtelli, Ashley Griffin, Emma Jeffries, Katherine Lott, Alex Mauney, Destiny McClain, Carter McNeer, Marshal Salley, Lllana Schaeder, Sawyer Smith, Paxton Stratton, Syed Mohammed Amanuddin and Mary Waldrop.
Founded in 1923 at the University of Illinois, Phi Eta Sigma is the nation's oldest and largest honor society for first-year college and university students in all disciplines. Inspired by the past and dedicated to the future, the society's mission is to encourage and reward academic excellence among freshmen in institutions of higher learning.