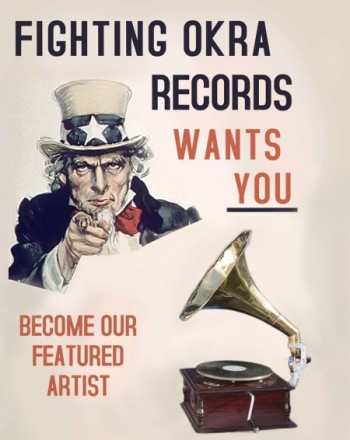 Fighting Okra Records, a student-run record label at Delta State University, continued its search to find a new artist for the 2015-16 academic year by holding a performance showcase on Nov. 3 at the Delta Music Institute.
The event was held to review the five finalists competing to sign with FOR. The showcase was closed to the public, and the live performances were viewed by label members in order to give the artists a more realistic experience in dealing with record label executives.
FOR's artist and repertoire team served as judges for the live performances and conducted the interviews that followed on Nov. 10. The artists were asked to perform two songs, one of which was included in the artist's video submission.
An announcement of this year's winner will be made following Thanksgiving break.
"We are excited about all the talent that came out to audition," said Mic Hargrove, vice president of the label's A&R team. "This is definitely going to be a hard decision."
The interview portion of the competition served as a final step in the selection process. The interviews allowed the label members to determine which artist was the total package.
FOR is the driving component of the DMI's Record Label Practicum course. The mission of FOR is to provide a practical, real-world music industry experience to the students and to provide a variety of independent artists with professional quality music industry services in an effort to expose their name in recordings to the broadest possible audience.
The Delta Music Institute is an independent center of study under the College of Arts & Sciences of Delta State University. The focus of the DMI is to provide students with a broad and thorough education in the technological, creative and business areas of the music and entertainment industry. For more information, contact Fighting Okra Records at 662-846-4579 or dmi.deltastate.edu.