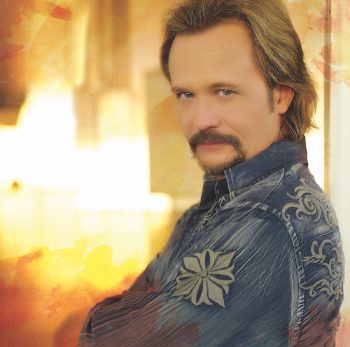 Country music legend Travis Tritt and special guest Luke Combs will kick off the 2016-2017 Season at the Bologna Performing Arts Center on Thursday, Sept. 15 at 7:30 p.m. The concert is sponsored by Bolivar Medical Center. There will also be a pre-show dinner in the Sculpture Garden.
More than 27 years after Travis Tritt launched his music career, the Grammy award-winning artist continues to sell-out shows, top sales charts, and stay true and relevant to Country music fans across the globe. A Marietta, Georgia native, Travis Tritt is dubbed one of "The Class of '89," which included Country music superstars Garth Brooks, Clint Black and Alan Jackson, all of whom dominated the charts in the early '90s.
Among his 11 studio albums and numerous charted singles are 19 Top 10 hits, including "Modern Day Bonnie and Clyde," "Love Of A Woman" and "T-R-O-U-B-L-E." His over 25-year career has produced millions in album sales, two Grammy award wins and multiple No. 1 singles on the Country radio charts. Most recently, Tritt formed Post Oak Recordings in 2012 and released his album "The Calm After…" through his own record label. Continuously performing shows and holding a heavy appearance schedule, Tritt is proving to be unstoppable.
Joining Travis Tritt is special guest Luke Combs.
Don't call country music newcomer Luke Combs an "outlaw." The word doesn't really fit, though he does have an undeniable independent streak. "Outsider" doesn't really work anymore either, since he's come to Nashville and quickly won himself a record deal and quite a bit of attention. "Outlier" is a better fit for Combs. The 26-year-old has built an already enviable following, with his first single "Hurricane" making the iTunes Top 10 Country as well as Billboard Hot Country Top 40 charts.
Combs has been touring throughout the summer with Tritt, and has shared the stage with other artists such as the Eli Young Band, Corey Smith, and Chace Rice.
Prior to the show, weather permitting, there will be a picnic-style dinner in the Sanders Sculpture Garden located in front of the Bologna Performing Arts Center. Delta Dairy, Delta Meat Market, and Nehi Bottling Co. will have food and beverages available for purchase. Dinner in the garden will last from 5:30 – 7:00 p.m., and the Travis Tritt performance begins at 7:30 p.m.
Tickets are $30-60 and are available at the Bologna Performing Arts Center Ticket Office, open Monday-Friday from 9:30 a.m. to 4:30 p.m., by phone 662-846-4626 or online www.bolognapac.com. Tickets to the performance are not required to attend the dinner in the Sculpture Garden; food purchases may be made directly from vendors on-site.