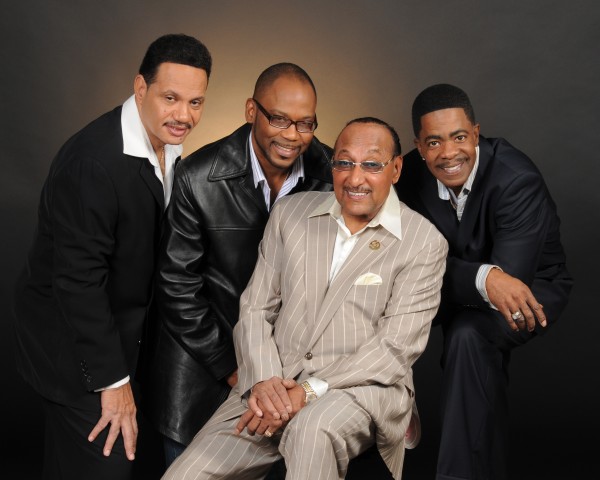 The legendary music group The Four Tops will perform live in concert Oct. 8 at 7:30 p.m. at the Bologna Performing Arts Center on the campus of Delta State University.
The quartet, originally called The Four Aims, made their first single for Chess Records in 1956, but their first Motown hit, "Baby I Need Your Loving" in 1964, made them stars.
Their '60s track record on the label is indispensable to any retrospective of the decade, and their songs, soulful and bittersweet, were across-the-board successes. Their sound lives on decades later with founding member Abdul "Duke" Fakir and well known hits like "I Can't Help Myself (Sugar Pie, Honey Bunch)," "It's The Same Old Song," "Reach Out I'll Be There," and "Ain't No Woman (Like the One I've Got)."
With over 24 Top 40 pop hits to their credit, the Four Tops have been inducted into the Rock & Roll Hall of Fame and have received the GRAMMY Lifetime Achievement Award. Tickets to see the quartet are $30-45 and are available at the BPAC Ticket Office, open Monday-Friday 10 a.m. to 5 p.m. Call 662-846-4626 or visit online at www.bolognapac.com.
The BPAC has several additional programs planned for October, including a matinee based on the book by Roald Dahl, "The B.F.G. (Big Friendly Giant)" on Oct. 14 at 9:30 and 11:30 a.m. for school groups. The event is sponsored by AT&T. Also on the calendar is a 17-piece big band concert, Davis and Johnson & the Fabulous Equinox Orchestra on Oct. 20. Additionally, the BPAC and the International Delta Blues Project are co-presenting "The Storytellers featuring Bobby Rush and Super Chickan: Up Close and Personal" in a free concert on Oct. 6.
For more information on the upcoming season of performances, stop by the BPAC, call 662-846-4626, or visit www.bolognapac.com.