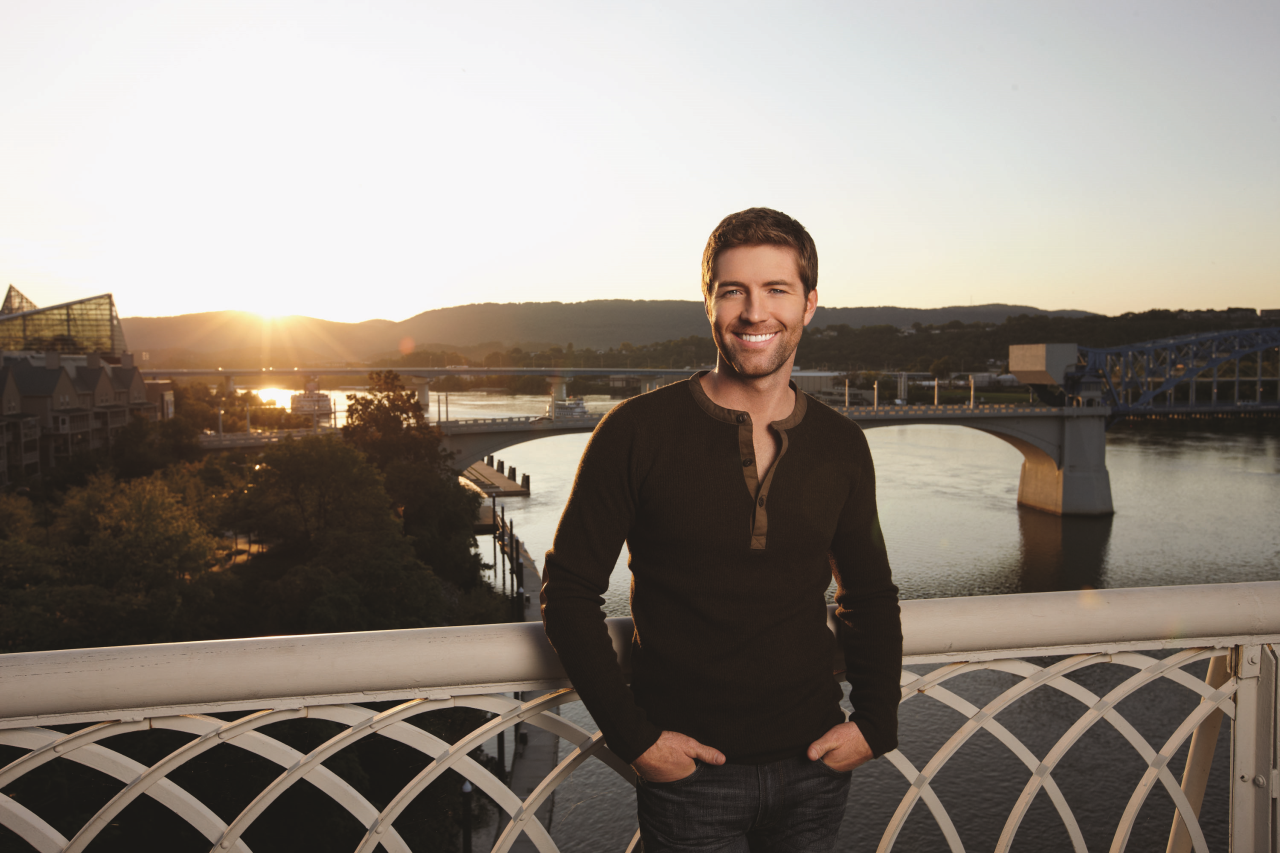 Multi-platinum MCA Nashville recording artist Josh Turner is one of country music's most recognizable hit-makers. He will perform live in concert on Thursday, April 27, at 7:30 p.m. at the Bologna Performing Arts Center. The event is locally sponsored by Robinson Electric.
With a rich, deep voice and distinctive style, Turner a disciple of traditional country music and one of the youngest members of the Grand Ole Opry. From his 2003 Platinum-selling debut Long Black Train to his most recent 2012 Billboard No. 1 release Punching Bag, Turner has garnered multiple GRAMMY, CMA, and ACM nominations. Turner's hits include "Your Man," "Why Don't We Just Dance," "Firecracker," "Would You Go with Me," "All Over Me," and "Time Is Love," the most played country song of 2012.
Turner recently released his sixth studio album Deep South, which debuted at No. 1 on the Billboard Top Country Albums chart. Turner wrote five of the 11 tracks on the well-crafted album and he is impressing fans and critics alike. Rolling Stone declares that Turner, with his "river deep baritone," delivers an "eagerly-awaited album from a country purist."
Prior to the show, weather permitting, there will be a picnic-style dinner with live music by Craig Adams in the Sanders Sculpture Garden located in front of the Bologna Performing Arts Center. Levee Break Grill, Nehi Bottling Co. and Sweetwater Bleu'z will have food and beverages available for purchase. Dinner and music in the garden will last from 5:30 – 7:15 p.m., and the Josh Turner concert begins in the Bologna Performing Arts Center at 7:30 p.m.
Tickets to see Josh Turner start at $30 and are available at the Bologna Performing Arts Center Ticket Office, open Monday-Friday from 9:30 a.m. to 4:30 p.m., by phone 662-846-4626 or online www.bolognapac.com. Tickets to the concert are not required to attend the dinner in the Sculpture Garden; food purchases may be made directly from vendors on-site. For more information on Josh Turner, visit www.JoshTurner.com.