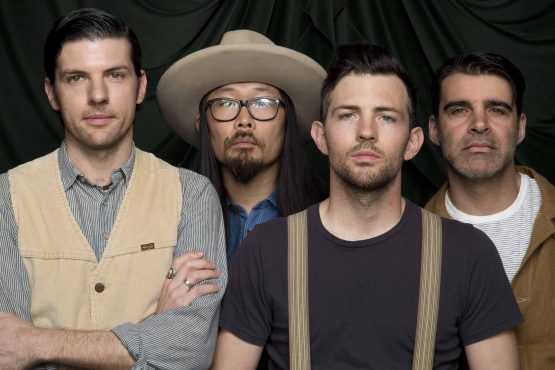 The Avett Brothers will perform live in concert at the Bologna Performing Arts Center on Oct. 4 at 7:30 p.m. The event is sponsored locally by Guaranty Bank and Trust.
The Avett Brothers' narrative folk-rock tells bigger stories about what it means to be Southern, to be American and to be alive. The group combines bluegrass, country, punk, pop melodies, folk, rock and roll, indie rock, honkytonk and ragtime — producing a unique sound that delights audiences of all ages.
The group's new album, "True Sadness," achieved their highest career debut to date, and it dominated multiple charts. "True Sadness," their ninth album, continues to garner overwhelming critical acclaim with many considering it their finest release yet. "Rolling Stone" said it's "their most heart-baring LP." "People" claimed "the sincerity of the lyrics keeps the boys true to their roots," and "Interview" wrote "as a whole, 'True Sadness' is the band's most intimate and exploratory album to date."
In a letter to fans announcing the album, Seth Avett wrote, "Somewhere along the way, the line between music and life faded — then evaporated altogether. With the disappearance of this division, the songs have become increasingly reflective in their nature. It is with this current focus and harmony between art and living that we pen our songs." 
Over the past few months, The Avett Brothers have traveling and performing across the nation. They have performed on "The Tonight Show Starring Jimmy Fallon," the "TODAY Show"and "CBS This Morning" — all while touring with shows across the country.
Be sure to catch them at the BPAC and feel "True Sadness" come to life on stage.
Tickets to see The Avett Brothers start at $55 and are available at the BPAC Ticket Office, open Monday-Friday from 9:30 a.m. to 4:30 p.m. To purchase over the phone, call 662-846-4626, or online at www.bolognapac.com. For all things The Avett Brothers, visit www.theavettbrothers.com.