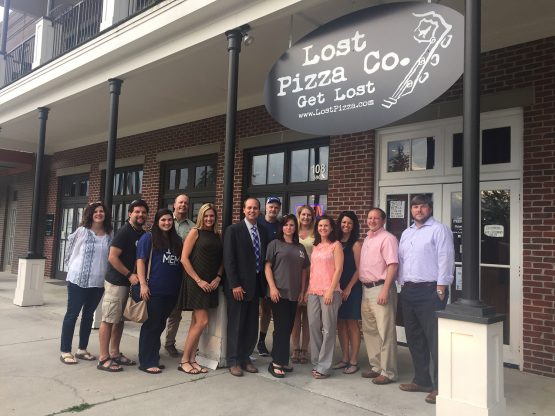 The Delta State University Alumni Association will travel to Southaven for its annual DeSoto County Alumni Event on Aug. 13. This year's event will be held at the BankPlus Training Center and will begin at 6 p.m.
An update from campus will begin at 6:45 p.m., and the Desoto County Scholarship Silent Auction will be open from 6-8 p.m. The cost will be $15 for individuals and $25 for couples. Children are welcome, and kids under 12 eat free.
President William N. LaForge will be the featured guest from campus. Vice President of Student Affairs, Dr. Vernell Bennett, the Alumni-Foundation staff, as well as other Delta State faculty and staff, will also be in attendance.
Each year, the event has a silent auction with proceeds benefiting the DeSoto County Scholarships, which are awarded to incoming Delta State freshmen from the area. This year's recipients are Alexis Harrington from Desoto Central High School and Maggie Evans from Southaven High School.
All students interested in attending Delta State University are urged to contact admissions recruiter Katie Shoemaker at 662-846-4020.
Sponsors for the event include:State Farm agents Ryan T. England and Stephanie Morrison; BankPlus; BancorpSouth; Renasant Bank; Northcentral Electric Power; First Security Bank; Cory Uselton; Grapevine Liquor & Wine; and A&B Distributors.
To stay up to date on the Alumni Association's activities, follow these social media sites: Facebook (Statesmen Graduates), Twitter (@DSU_Alumni), Tumblr (http://www.dsualumni.tumblr.com), LinkedIn (DSU alumni), Instagram (dsualumni) and You Tube (dsualumni1). Save the date for Pig Pickin' (Sept. 24) and Homecoming (Oct. 15).