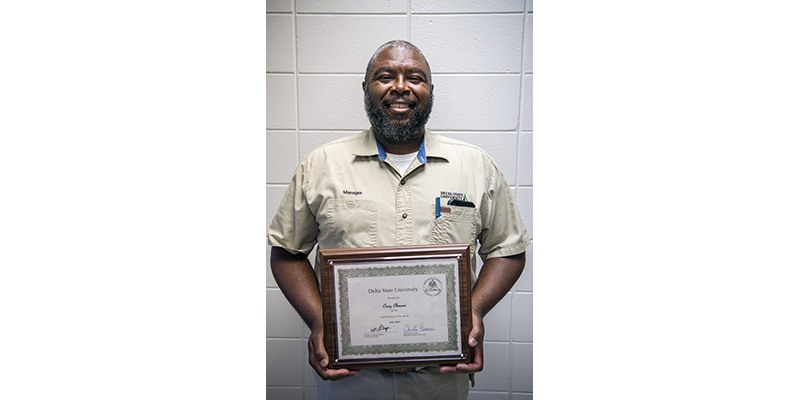 The Delta State University Staff Council recently honored Craig Clemons, manager of custodial and support services, as the June 2018 Employee of the Month.
Clemons has worked in custodial services at Delta State since 1997. He said he remains motivated to lead his staff after being tasked with managing a crew shortly after being hired by President Emeritus Dr. Kent Wyatt.
"It warms the heart to receive this recognition," said Clemons. "In 21 years, there have been some times where I felt beat down, but it picks me up to know that the hard work doesn't go unrecognized."
Clemons is a native of Duncan, Mississippi.
Made up of volunteers from the Staff Council, the Incentives & Recognition committee meets monthly to review nominations for the Employee of the Month award. The committee has been celebrating staff performance in this manner for over 15 years.
Delta State's Staff Council serves as a liaison between the administration and the staff to provide a formal process for staff to discuss issues involving university policies and procedures and to forward ideas, recommendations and opinions to the president.