About the Scholarship
The B.F. Smith Scholars Program provides funding for qualified entering graduate students. The highly competitive graduate assistantship ($5,000 plus tuition per semester) is awarded to a limited number of students with a proven record of undergraduate achievement. The successful applicant will demonstrate a commitment to the Delta region in pursuit of a degree related to community and economic development.
Areas of content may include, but are not limited to,
Community Development
Economics
Finance
Marketing
Political Science
Education
Social Sciences
Recipients must have a Bachelor's degree in a related field with a minimum overall undergraduate GPA of 3.25. The recipient cannot be employed full-time outside the University during this time period. Recipients will be expected to engage in real-world learning opportunities and produce a final report.
About B.F. Smith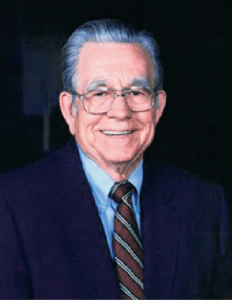 A former chief executive officer of Delta Council from 1947 until his retirement in 1983, B.F. Smith was widely respected for his role as a tireless advocate for the Mississippi Delta. He became known as the Delta's "Father of Economic Development" and worked to ensure the region's needs were addressed on the local, statewide, and national levels. His influence and leadership continues to have a dramatic impact on growth and opportunities in this region. This scholarship program was conceived and funded through the efforts of Delta Council.
2016-2017 B.F. Smith Scholars
Aaliyah Jones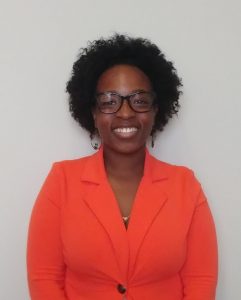 Aaliyah Jones is a Greenwood, Mississippi native and is the daughter of Cassandra Jones and the late Tracy King. Jones completed her undergraduate degree in social justice and criminology in May of 2016.  She is now pursuing her master's in mental health counseling. For her work with B.F. Smith, Jones is assisting Dr. Garry Jennings in the social sciences office at Delta State. After graduation, she plans to help youth stay out of trouble by getting them involved in sports and community activities. Her long-term goal is to open a community center that allows youth to have a safe place to prosper and learn how to give back to their community.
Rex Bingham
Rex Bingham is a native of Kilmichael, Mississippi and is the son of Jeff and Debbie Stafford. Bingham completed his undergraduate degree in kinesiology at Mississippi State University. He is currently pursuing his MBA at Delta State. For his work with B.F. Smith, he is working with Delta State's Quality Enhancement Plan. He is also involved with Delta State's Baptist Student Union, the Financial Management Club and Phi Kappa Phi honor Society. In his free time, Bingham enjoys golfing and fishing.
Katlyn Dickerson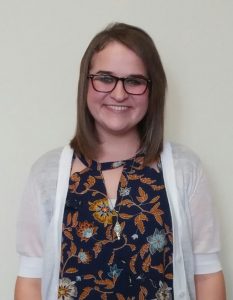 Katlyn Dickerson a native of Senatobia, Mississippi and is the daughter of Stefan and Mary Helen Dickerson. She completed her undergraduate degree in family and consumer sciences with a concentration in child development at Delta State in June of 2016. She is currently pursuing a master's in clinical and mental health counseling. For her work with B.F. Smith, she was placed with the Cleveland-Bolivar County Chamber of Commerce. Upon graduation, Katlyn will pursue a career that allows her to help others through counseling or some type of community development initiatives.
Application Open
for 2017-2018 
Priority Deadline: May 1st, 2017
Final Deadline: June 1st, 2017
Contact Information
Sarah Lee, Coordinator
Graduate and Continuing Studies
Kent Wyatt Hall, Suite 239
Cleveland, MS 38733
slee@deltastate.edu
662-846-4878