B.F. Smith Scholars Program
The B.F. Smith Scholars Program provides funding for qualified entering graduate students. The highly competitive graduate assistantship ($5,000 plus tuition per semester) is awarded to a limited number of students with a proven record of undergraduate achievement. The successful applicant will demonstrate a commitment to the MS Delta region in pursuit of a graduate degree related to community and economic development.
Recipients must have a Bachelor's degree in a related field with a minimum overall undergraduate GPA of 3.25. The recipient cannot be employed full-time outside the University during this time period. Recipients will be expected to engage in real-world learning opportunities and produce a final report.
Apply to the B.F. Smith Scholars Program
The B.F. Smith Scholars program applicants must complete the following items:
Complete a Graduate School Application with Delta State University
Submit the following supplemental items with the B.F. Smith Scholars Program Application

A cover letter outlining your qualifications
Two letters of reference
A 500+ word essay describing why you wish to become a B.F. Smith Scholar and how the program can lead to your career success in the Mississippi Delta.
All applications packets may be submitted to the Office of Graduate & Continuing Studies.
Current B.F. Smith Scholars
The B.F. Smith Scholars program applications are still under review for 2017-2018.
About B.F. Smith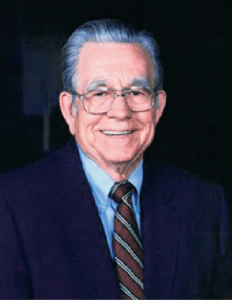 A former chief executive officer of Delta Council from 1947 until his retirement in 1983, B.F. Smith was widely respected for his role as a tireless advocate for the Mississippi Delta. He became known as the Delta's "Father of Economic Development" and worked to ensure the region's needs were addressed on the local, statewide, and national levels. His influence and leadership continues to have a dramatic impact on growth and opportunities in this region. This scholarship program was conceived and funded through the efforts of Delta Council.
2017-2018
Application  – Closed
Priority Deadline: May 1st
Final Deadline: June 1st
Graduate & Continuing Studies
Kent Wyatt Hall 239
Cleveland, MS 38733
grad-info@deltastate.edu
Phone: 662-846-4700
Fax:     662-846-4313