Sky Scheduler
Flight Operations majors will use the online scheduler, Sky Scheduler, to schedule flight lessons with CFIs, to review lesson objectives, and to receive general Flight Operations communications. Students should log in regularly to review their status.
Flight Team
Delta State University's "Flying Okra" makes a big impression. The flight team's hard work and dedication has been recognized a national level to some of the most important names in the industry.
If you are interested in being a part of flight team, contact Director of Flight Operations, Bradly MacNealy at bmacnealy@deltastate.edu.
 Student Organizations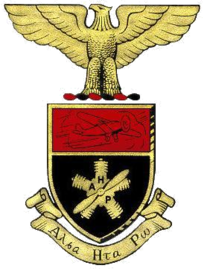 Alpha Eta Rho
Alpha Eta Rho is the oldest professional aviation fraternity in history. Since 1929, AHP has had granted charters to more than 140 chapters at the most prestigious aviation colleges and universities. Currently, Alpha Eta Rho recognizes over 60 active chapters in the United States and throughout the world. Membership in Alpha Eta Rho is open to all collegiate men and women who have a strong interest in, or who are currently seeking careers in any field within the aviation and aerospace industries. As a professional fraternity, AHP strives to maintain and promote the highest moral standards and steadfastly affirms its membership to all, not dependent upon race, religion, nationality, or gender.

National Intercollegiate Flying Association
The National Intercollegiate Flying Association was formed for the purposes of developing and advancing aviation education; to promote, encourage and foster safety in aviation; to promote and foster communications and cooperation between aviation students, educators, educational institutions and the aviation industry; and to provide an arena for collegiate aviation competition.