Aviation Facilities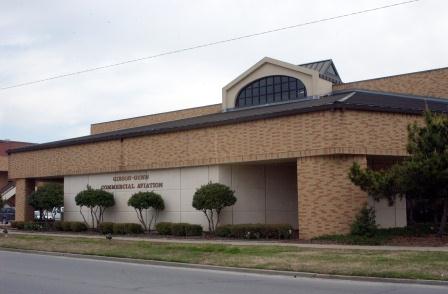 The facilities used by the Commercial Aviation Department include two 15,625 square foot hangars and a flight training complex located a short distance from campus. A 12,000 square foot academic building is home to faculty offices, classrooms, and three state-of­ the-art single/ multi engine flight training devices (FTDs).
Gibson-Gunn Building
The Commercial Aviation Department is housed in the Gibson-Gunn Aviation Building. The Gibson-Gunn Commercial Aviation Building includes several dedicated classrooms, 3 flight training device (simulator) bays, and departmental and faculty offices.
Flight Instruction Building
The hangar and office complex was occupied in August of 1989, and dedicated in September of 1990. This 27,500-square-foot facility is located at the Cleveland City Airport. The complex serves as the center for housing the instructional airplanes, and it provides offices and meeting space for flight instruction conferences.
A Brief History
In January of 1981, a Commercial Aviation Program was established by the Board of Trustees of the Mississippi Institution of Higher Learning. Delta State would provide courses in general aviation, aviation management, and airway science. The following year instruction began with two facility members and an enrollment of 20 students.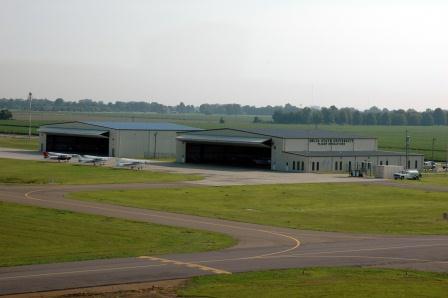 Today there are more than 125 commercial aviation majors, of which the majority are flight operation majors. The campus and airport staff has grown to 11 full-time members, including a 10-member flight instructor staff. The aircraft fleet has increased from two single-engine, two-seat trainers and one multiengine trainer, to 19 single-engine trainers and three multiengine aircraft, including a Beechcraft King Air C-90.
In February 1995, the IHL Board of Trustees recognized the quality of Commercial Aviation Department's undergraduate programs and approved the Masters of Commercial Aviation Degree program.
Plans for an aviation building to house instruction were accepted in August of 1989; today, the building is equipped with the latest in flight simulators and audio visual aids. Funds for this facility were granted to Delta State University by Federal Aviation Administration. It is named after Dr. John C. Gibson, former Dean of the College of Business and for Dr. Jack W. Gunn, also a former Dean.
Airport Flight Operations
On average, 70 percent of students enrolled in the commercial aviation program pursue a concentration in Flight Operations, while the remainder pursue Aviation Management. Faculty and students are fortunate to have flight operations located a few minutes from the DSU campus at the Cleveland Municipal Airport.

The flight training fleet includes:
5 Cessna 172Ps
5 Cessna 172Rs
5 Cessna 152s
1 Cessna U206G.
For multiengine training, students have access to:
Part 141-approved courses include Private Pilot (self-examining authority), Instrument Rating, Commercial Pilot, and Flight Instructor.
All graduates of DSU's Commercial Aviation Program are Commercial Pilots with Airplane Single and Multiengine Land and Instrument Airplane ratings. Graduates must also earn a Flight Instructor certificate with Airplane Single Engine and Instrument Airplane ratings.