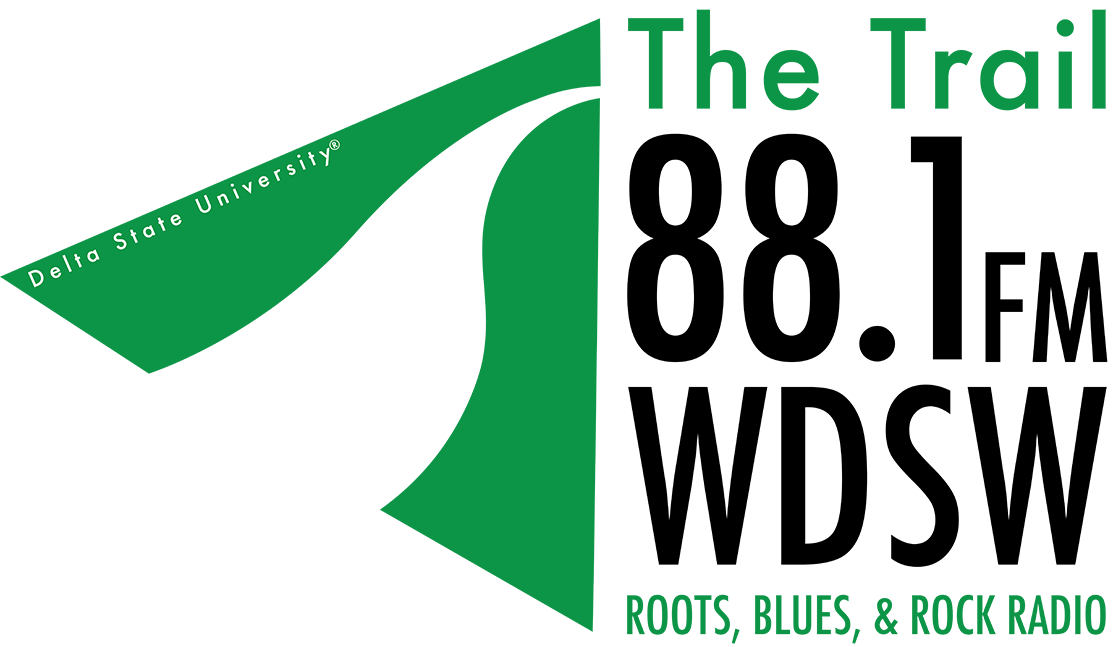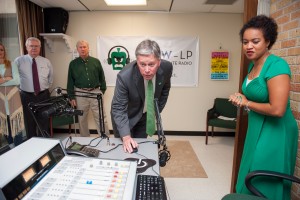 WDSW The Trail has a 5 year history broadcasting from the campus of Delta State University. The station launched Nov. 6, 2015, with the goal of providing community-targeted radio programming.
Delta State President William N. LaForge said the university is grateful for all of the private donors and the many donations of time and resources that enabled the station to begin broadcasting.
"The Delta State University Foundation, along with friends and supporters, helped us achieve this goal by providing in-kind and private-dollar contributions," he said. "It's all privately funded, and we hope to continue that going forward."
As the university continues to build its reputation nationally through quality academic programs in music and culture, the station offers unique opportunities for Delta State students and the surrounding community, LaForge added.
"The radio station will give us a little pizzazz as a university and a community," he said. "We have new opportunities to keep our constituencies apprised of events and activities. It will also give some of our students a chance to participate in the broadcast end of it. This will certainly be a nice addition to Delta State's focus on music and culture."
This initial launch is the result of years of planning and commitment from numerous people within the Delta State family.
Soon after becoming president, LaForge voiced his desire for a campus radio station to build and share the unique culture and diversity found at Delta State and in the Mississippi Delta as a whole, said Dr. Michelle Roberts, chief of staff and vice president for university relations.
"However, the bulk of the work has taken place in the last few months," she added. "Delta State has many wonderful people who work tirelessly to ensure its success, and those who have been involved in getting this station up and running in such a short amount of time are to be commended. I offer special thanks to the [then] staff in Communications and Marketing — Jennifer Farish, April Mondy, and Leigh Emerson.
Tricia Walker Director Emeritus of the Delta Music Institute and Professor of Practice Emeritus, Entertainment Music Studies at Delta State has been one of the primary champions behind the station's creation and said she has always been a fan of college/community radio and the eclectic mix of programming it offers.
In first researching the possibility of getting a station at Delta State nearly a decade ago, she and others on the Delta State staff found that the Federal Communications Commission (FCC) does not open up frequencies very often, and when they do, the window of time to apply for a radio license is often pretty small.
So, in 2013, when the FCC announced a window of time that applications for an Low Power FM license would be accepted, everyone knew it was time to jump into action.
"A group of campus/community radio fans convened to discuss the possibilities," Walker said. "In that early group were myself, Don Allan Mitchell, Karen Bell, Will Jacks, Michelle Johansen, and the late Dorothy Shawhan. Others on campus with radio connections included Pat Webster, Matt Jones, and former Delta State professor Ron Douglas."
The application for an LPFM construction permit was submitted to the FCC and was awarded to Delta State on Jan. 27, 2014. Once the construction permit was issued, the station had to be on the air within 18 months or the construction permit would expire.
It was essential to enlist the help of some generous donors to meet the deadline. Research was completed for available call letters, and in the summer of 2015, the station was born through the generous donation of equipment by Delta State alumnus J. Boyd Ingram and Delta Radio's Larry Fuss, the support of the DSU Foundation, and the hard work of Ed Czelada and the Elijah Mondy family. Thanks to their time and support, the FCC granted the license to Delta State on July 27, 2015.
Walker said the initial launch is just a beginning point for the station, which aims to greatly expand its local programs and community involvement. Starting with a mix of music from genres including blues, classic rock and pop, the station will seek to develop a broad mix of community-oriented programs created and supported by volunteers both from the Delta State campus and the community.
"I believe we will begin to develop a great group of programmers who will put together some really interesting, relevant, and entertaining programming for the campus and surrounding community," she said. "And the original programming will be something you won't find on other stations."
The involvement of students and community volunteers will be essential in order for the station to achieve its mission "to engage in and celebrate the diversity of Cleveland and Delta State University through alternative, non-commercial, community-targeted radio programming and to offer broadcast learning opportunities for community members and the Delta State family," according to the station's website.
"We need students and citizens who enjoy being part of building something from the ground up to sign up as volunteers and programmers," Walker said. "This is not the type of station where you have to have a particular type of radio-sounding voice. We are looking for dedicated folks who have a passion for the "theatre of the mind" that is radio."
People of all ages and backgrounds are needed for the station to grow in the year to come, she added.
"I really hope the campus and community will take ownership of the station in the sense of making it their own through programs that address issues important to the community as well as unique music programs," she explained. "Civic issues, school issues, celebrations, local news," the station should be a voice for all of the community."
In 2019, with the hiring of a full-time Station Manager Stephanie Sandlin, WDSW's mission changed slightly to include radio broadcast courses which will give students current job skills that industry professionals such as Radio Cleveland's Kevin Cox and JJ Jobe President of RWPC Inc. have advised the University that the broadcast industry needs.  Radio courses are scheduled to begin Fall 2020 through a partnership with the Delta Music Institute.
WDSW The Trail was born on April 15, 2020 as a roots, blues and rock 'n roll station while maintaining that vision for community service that enriches the Delta and beyond with music and programming heard nowhere else.   WDSW The Trail will continue to rely on community underwriting both by businesses and individuals.
For more information on WDSW The Trail or how you can pledge your support to the station, visit WDSW.ORG.