Geospatial Information Technologies (GIT) encompasses the use of geographic information systems, remote sensing, global positioning systems (GPS), spatial analysis techniques, and similar approaches to understand problems from a geographic perspective. After all, everything is located somewhere. Understanding where and why things are located where they are is critical to unlocking so much about how our world works.
Use of the innovative technical approaches offered by GIT are not just theoretical, they help government agencies, private businesses and non-profit organizations increasingly employ to understand problems and make informed decisions. Knowledgeable use of GIT to helps with a host of real-world problems ranging from the routing of a fire truck to the scene of an emergency, establishing our representation in Congress, determining how much property tax is paid, discovering and monitoring terrorist training camps, forecasting the weather, and much, much more.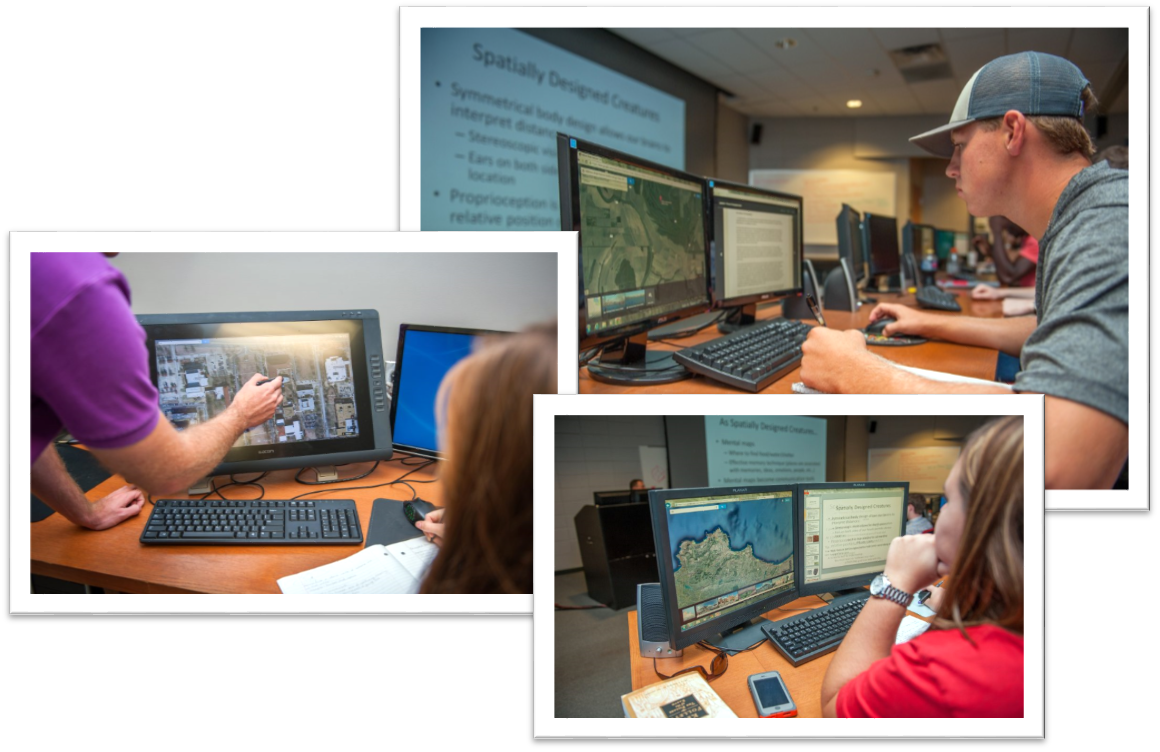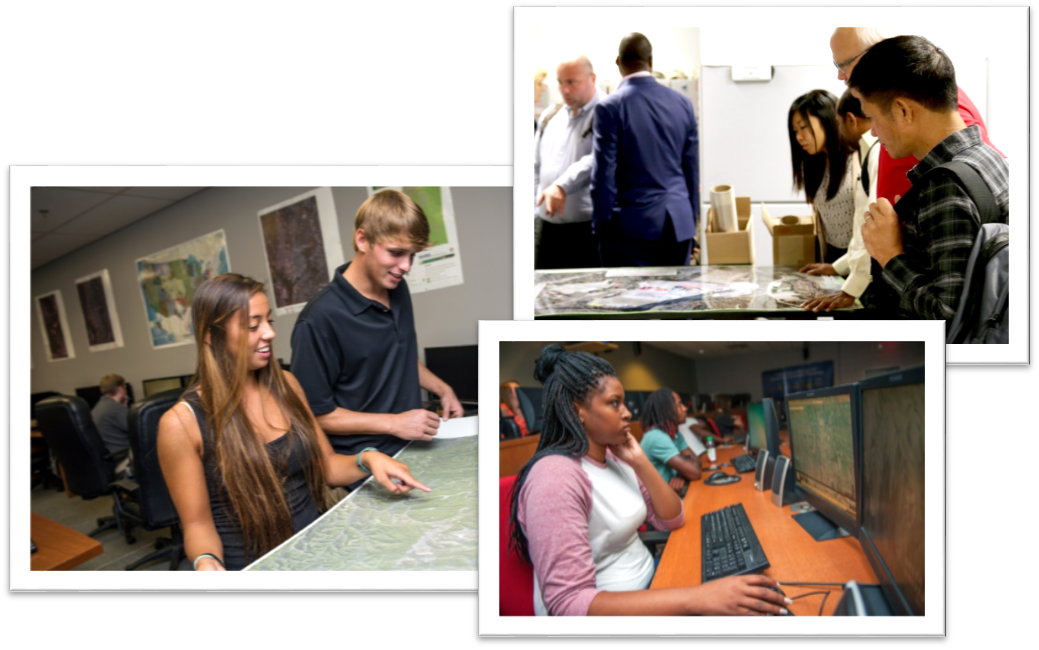 The GIT program of Delta State provides in-depth education about the theory, ethics, and practice of GIT. Our approach is unique because we combine classroom training with real world experience through cooperative education. All students, whether pursuing a certificate program or their master's degrees, are required to conduct real-world work in GIT prior to graduation. While some choose to pursue projects related to their place of employment, many others work with our partners at local and state government, the National Geospatial Intelligence Agency, US Marine Corps, Mississippi Emergency Management Agency, the United Nations, and similar. In fact, we are always not just looking for new students, but partners who would like to put strong, young minds to work and help us train the future geospatial workforce!
This experience, when combined with an education that uses our state-of-the-art facilities, truly prepares students to enter professions and advance their careers in government agencies, private businesses, non-profit organizations, and academia in geospatial fields.
Please take time to explore our site and know that we're always happy to talk with prospective sponsors, donors, and students.
E-mailing tbrooks@deltastate.edu or cdsmith@deltastate.edu is usually the best means of first contact, but we are also available at 662.846.4520 or 662.846.4521.


A USGS and NGA Center of Academic Excellence in Geosciences

Signature Program at Delta State
Shipping Address
GIT Center
Delta State University
1417 Maple St.
Cleveland, MS 38733
Physical Address
GIT Center
Kethley Hall, Suite E
Delta State University
US National Grid
15SYT098364