This event is sponsored by the Delta State Swim Team.  Movie: Cool Runnings
Where: Delta State University Aquatic Center
When: November 5, 2013
Time: 6:30pm, 7pm MOVIE STARTS
Donations for the swim and diving program will be accepted!!!
***There will be floaties, noodles, popcorn, drinks, candy and baked goods!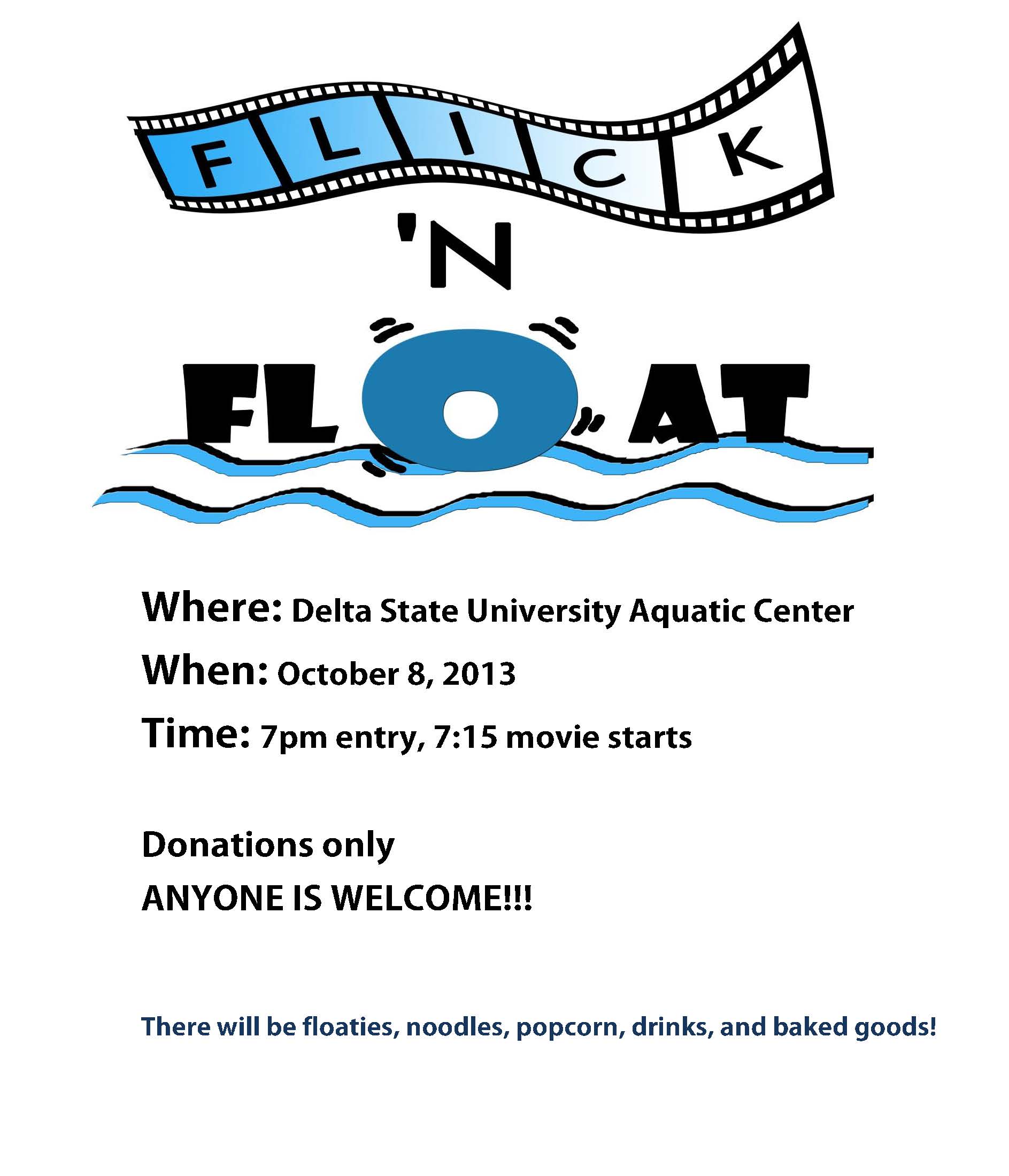 Delta State Swimming and Diving Fundraiser
Flick and Float
7 entry
7:15 pm start
Tuesday 8th of October, 2013
Donations
Drinks and food(popcorn,baked goods) will be provided and will be charged for a minimum amount!
Floaties for the pool will be provided! You can swim around float and watch a movie.
The movie will between Finding Nemo, Sharkstale or Grown Ups