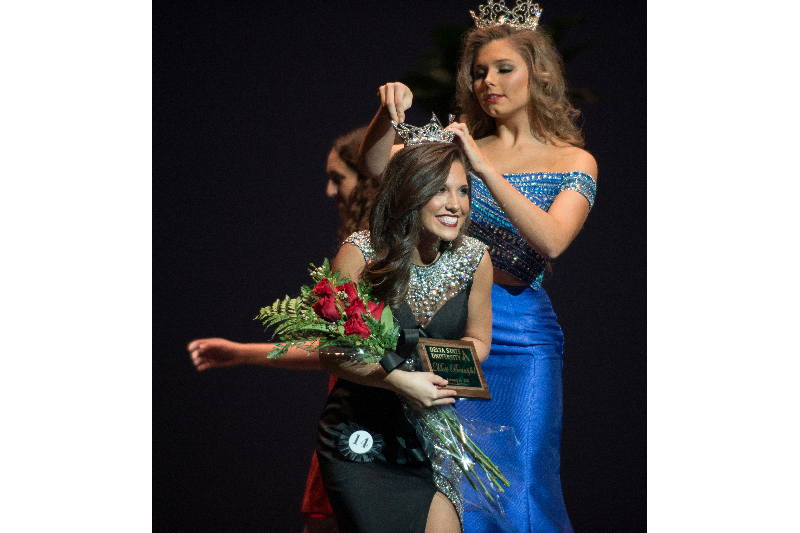 Most Beautiful 2017, Leah Green.
Delta State University held its annual Most Beautiful Pageant on Feb. 16 at the Bologna Performing Arts Center. Recognition was given to Most Beautiful, Most Photogenic, Four Beauties and Top 10. A total of 29 girls competed for the title.
Leah Green of Hernando was crowned Most Beautiful 2017.
Four Beauties recognition went to Haley King (Holcomb), Jordan Wright (Hernando), Carly Upchurch (Grenada) and Emily Grossi (Marks).
"We had another great competition this year," said Bevin Lamb, executive director of pageants. "We had 29 girls compete, and we appreciate everyone from the campus and community who came to support them."
The pageant was sponsored by the Delta State University Student Government Association and produced by the Pageant Board, a Delta State student organization.