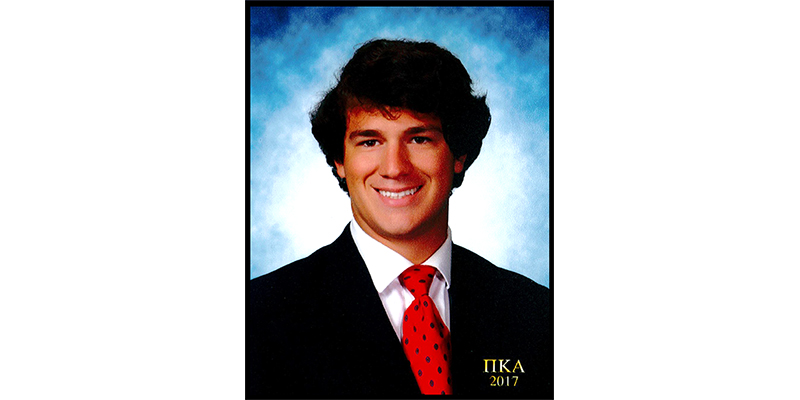 Senior accounting major Conner Taylor recently received national distinction after achieving Gold Level Certification from Pi Kappa Alpha Fraternity for volunteerism and leadership.
Taylor, who is president of Delta State's chapter, was one of only seven students across the nation to receive this distinction.
"It's an unreal feeling, and it's a sense of accomplishment that very few members of the fraternity all over the country get to experience," said Taylor, a Cleveland native. "It is something that I didn't think I would be able to achieve the first time I went to a Pike University event."
Taylor said he is humbled to be recognized for volunteerism and leadership — traits he has always put at the forefront.
"I have always been involved with volunteering throughout my life, whether it be through church, RUF at Delta State or Pi Kappa Alpha," he said. "We have a duty to help those in need. It doesn't mean giving a handout to someone undeserving, but lending your time and talents to a worthy cause."
"Leadership is an important quality because it molds young people into successful adults," he added. "The most important thing about being a leader is that you don't have to hold an official leadership title to be a leader. There are many leaders in my fraternity who have never held office but are influential members in the chapter."
Vice President for Student Affairs Dr. Vernell Bennett said she was also thrilled with Taylor's recognition.
"This is great news because Conner has worked hard throughout his matriculation here at DSU," said Bennett. "Scholarship, volunteerism and service are at the bedrock of his success as a Statesman."
"Student Affairs is constantly striving to produce holistically well-rounded students," she added. "We want students to be scholars and civic-minded with a social conscious. Conner is the epitome of just that."
Learn more about Student Affairs at Delta State at http://www.deltastate.edu/student-life.