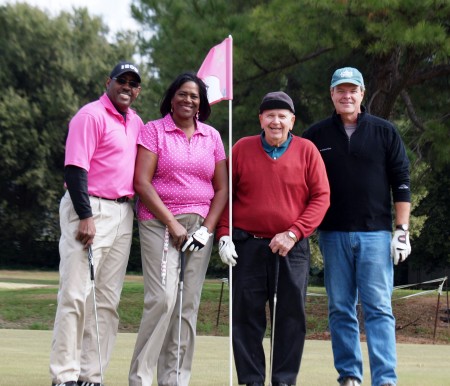 The Breast Education and Early-detection Project (B.E.E.P.) at Delta State University will partner with the Derrall Foreman Golf Course at Delta State to sponsor the second annual DSU B.E.E.P. Breast Cancer Awareness Golf Tournament on Oct. 11.
The mission of B.E.E.P. is to eradicate breast cancer as a life-threatening disease through provision of innovative and creative approaches in teaching breast cancer awareness and prevention to women within the Bolivar, Sunflower and Washington county communities who have limited access to preventive care.
B.E.E.P. is funded through a grant from the Central Mississippi Steel Magnolias affiliate of the Susan G. Komen for the Cure Foundation. The project offers and participates in educational sessions, health fairs, school events and community sponsored events throughout the three-county area to promote breast health awareness. The project also offers clinical exams and mammograms at no cost to women who are 40 years old or older, and who have limited income and are underinsured or uninsured.
The tournament will be a two-person scramble with registration beginning at 8:30 a.m. and tee-off at 8:45 a.m. Entry fees are $30 per person and cart rental is $10 per person.
A fish fry will be held for all participants at the conclusion of the tournament. The cost of the fish fry is $10 per person. All proceeds from the tournament will go to support B.E.E.P. The 2013 tournament raised over $1,000 to support breast cancer awareness.
For more information, contact golf shop manager Johnny Glorioso at 662-846-4585, or B.E.E.P. project coordinator Gail Bailey at 662-207-1162.