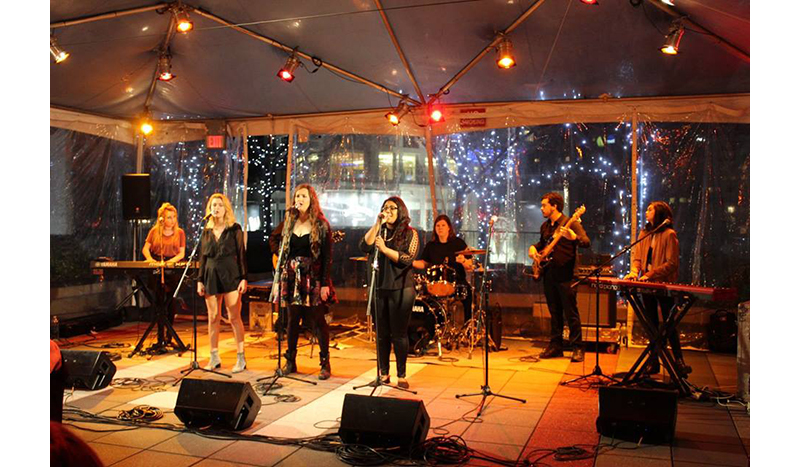 Delta State students in the DMI All Stars band recently performed atop GRAMMY Museum® at L.A. Live.
For the fifth consecutive year, the DMI All Stars – a select group of musicians from the Delta Music Institute program at Delta State University – performed a collection of Mississippi centric covers on Mississippi Night during GRAMMY® Week in Los Angeles, California.
The group, under the direction of DMI instructor Charly Abraham and assisted by DMI instructor Barry Bays, consisted of 12 students who performed in the band or assumed management positions. The DMI All Stars provided an excellent performance atop the Target Terrace on the fifth floor of the GRAMMY Museum® at L.A. Live.
With many notable musicians and GRAMMY representatives in attendance, the All Stars showcased their musical abilities for a group of respected industry professionals.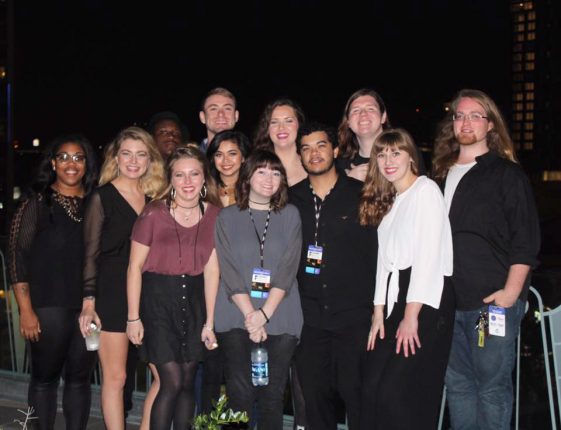 The performance was a great experience for many of the students, including vocalist Audrianna Johnson from Grenada.
"My experience in Los Angeles felt like a dream come true," she said. "Words can't explain how grateful I am for the opportunities I've had."
In addition to performing on a special night, the students were able to get a taste of the city life while exploring locales such as downtown Hollywood, Malibu and Venice Beach.
"Going to L.A. with the All Stars gave me an opportunity to make new friends and share great memories with them," said Carrie Lynn Stanford from Gautier, a vocalist for the DMI All Stars.
This year, entertainment industry studies senior Lindsey Anna Pardue from Clinton chose to use the L.A. trip as part of her senior project by acting as directing manager and overseeing the trip, as well as scheduling rehearsals for the band.
"Going to Los Angeles with the DMI All Stars is always amazing, but it was especially interesting this year because I had the opportunity to direct the group," said Pardue. "I am honored to have been able to spend my time with such a kind, talented and fun group of students."
The DMI is an independent center of study under the College of Arts and Sciences at Delta State University, offering a bachelor's degree in entertainment industry studies. The focus of the DMI is to provide students with a broad and thorough education in the technological, creative, and business areas of the music and entertainment industry.
To learn more about the GRAMMY connection with the Delta Music Institute at Delta State, visit http://dmi.deltastate.edu.