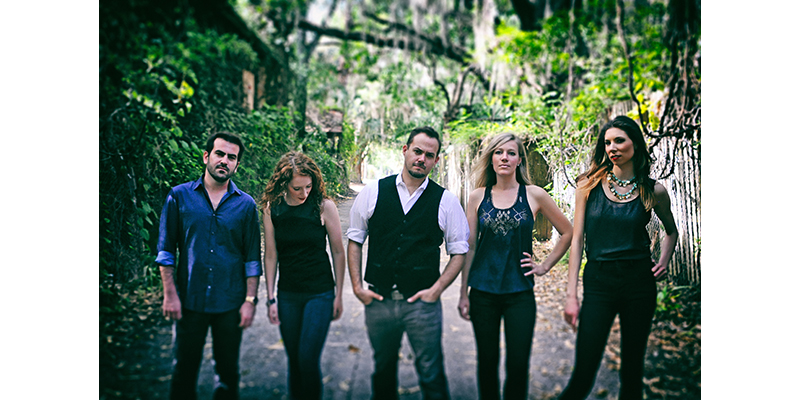 The Bologna Performing Arts Center presents the string quintet SYBARITE5 on March 21 at 7:30 p.m. The group will be performing to a limited capacity audience on the McPherson Stage of the BPAC's Recital Hall.
Comprised of Sami Merdinian and Sarah Whitney on violins, Angela Pickett on viola, Laura Metcalf on cello, and Louis Levitt on bass, SYBARITE5 has taken audiences by storm all across the U.S., forever changing the perception of chamber music performance.
"Their rock star status…is well deserved. Their classically honed technique mixed with grit and all out passionate attack transfixes the audience," described The Sarasota Herald Tribune.
The concert is part of the BPAC's new Recital Hall Series, which features a pre-show social hour beginning at 6:30 p.m. including heavy hors d'oeuvres followed by classical music performances. The first series performance was the GRAMMY award-winning Los Angeles Guitar Quartet in October 2016. SYBARITE5 marks the second show in the series. The evening will be catered by Delta Meat Market.
"We heard feedback that audience members wanted more music offerings. We also wanted to change how we presented programming," said Laura Howell, BPAC executive director. "By pairing the concert with a social hour in our more intimate Recital Hall, we hope to provide a space for audience members to visit together, eat together and enjoy the music together — making it a more social experience."
SYBARITE5 has a far ranging repertoire. Strings Magazine says they "have gained a reputation for juxtaposing the likes of Stravinsky with Radiohead, or Dvorák with Led Zeppelin. But that doesn't even begin to describe the range of their eclecticism or the depth of their repertoire." The Arizona Daily Star tells audience members to "expect an experience that will satisfy your inner rock star and your secret Mozart."
Tickets are $50 each and include the heavy hors d'oeuvres and concert admission. There are less than 80 tickets available for purchase. For more information, visit www.bolognapac.com or call the BPAC Ticket Office at 662-846-4626.